Steps to Cut Video Online
1
Upload a Video
Effortlessly upload videos from your desktop with the convenience of drag and drop functionality.
2
Trim & Cut Video
Find the desired location on the timeline where you want to trim, then then start the processing. It will automatically split the desired section.
3
Export & Share
Export your final video or you can also return to edit the video again.
Why Use This Online Video Trimmer?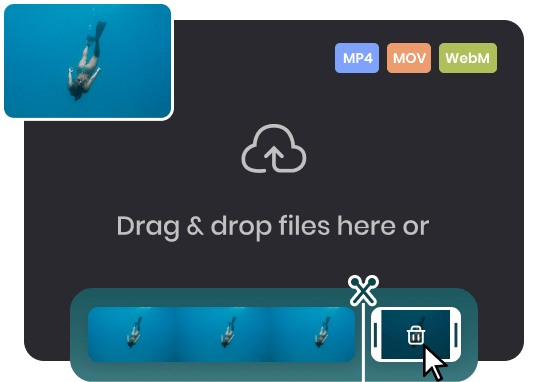 Trim & Cut a Video for Free
Effortlessly trim and refine your videos with the Online Video Cutter. It supports a wide range of video formats, including MP4, MOV, and WEBM. Simply upload your video, select the start and end points, and remove unwanted parts within seconds. Save time and effort by achieving the desired length with just a few clicks.
Trim a Video Now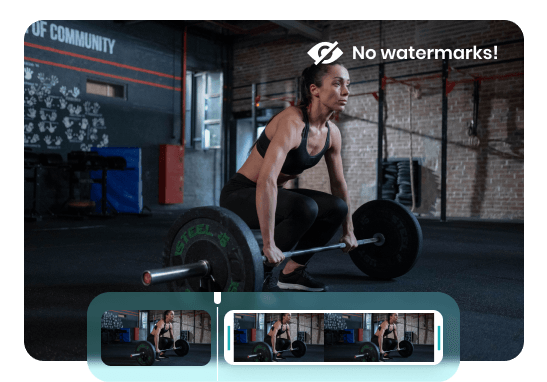 Video Cutter Online without Watermark
Experience the freedom of watermark-free video cutting with the Online Video Trimmer. Trim and cut your videos without any intrusive watermarks for a clean and professional result. Say goodbye to unwanted logos or text. Create stunning videos that truly represent your vision with our watermark-free video cutter.
Trim a Video Now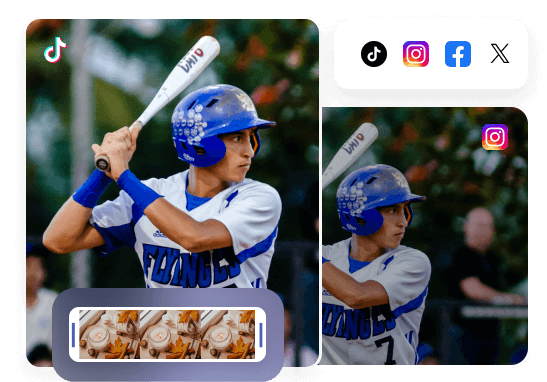 Trim Videos Perfect for Social Media
Optimize your videos for social media platforms like Facebook, Instagram, Twitter, and TikTok. Easily adjust video length to meet their specific restrictions. Upload your video, trim it precisely, and remove unwanted parts. Choose the perfect aspect ratio, whether landscape, square, or vertical, for seamless integration on each platform.
Trim a Video Now
More Video Editing Tools
FAQs about Trimming Video Online
Upload and export options for the Online Video Trimmer
1. Supported upload formats:
· Video: MP4, MOV, WEBM
· Image: JPG, JPEG, PNG, GIF
· Audio: MP3, WAV, CAF
2. Free export resolutions: 480P / 720P / 1080P / 2K / 4K
3. Export formats: MP3 and MP4
Can I cut and trim video online for free?
Yes, the Online Video Trimmer offers free options for cutting and trimming videos. It allows you to upload your video, select the desired start and end points, and trim it accordingly without any cost.
How to cut mp4 videos online?
Cut MP4 online with three easy steps:
• Effortlessly upload MP4 videos from desktop.
• Locate the desired trim location on the timeline and split the section.
• Export the final video or save a unique link for online sharing.
Can I add video effects after trimming my video?
Yes. After trimming your video, you can enhance it further by adding various effects like filters, transitions, color grading, and text overlays.
How to cut an audio file?
Cutting an audio file is just as easy as trimming a video. Simply upload the audio file to the online video cutter, drag the timeline to select the part you need to cut, and then click the button to execute the cutting process.
Can I preview the trimmed video before saving it?
Yes, the Online Video Trimmer offers a preview feature. It allows you to preview the trimmed video and make any necessary adjustments before saving the final version.
Clippa
Online Video Trimmer
Effortlessly split, cut, and trim your videos with ease. Simply drag and drop your video file to get started - No watermarks & No ads.
Trim a Video Now