Steps to Edit TikTok Video
1
Upload Video(s)
Drag and drop or upload as many videos as you want from your computer.
2
Edit TikTok Video
Click 9:16 preset video size to resize your video to fit TikTok. You can add text, filters, video effects and more to your TikTok video.
3
Export & Share
Export your videos (optimized for TikTok) or you can return to edit the video again.
Why Use This TikTok Video Editor?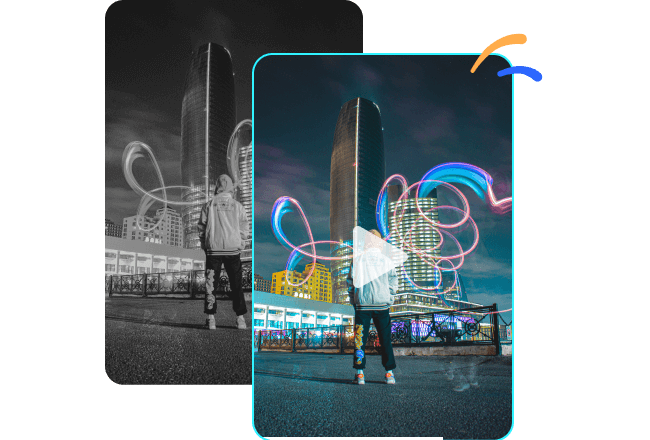 User-Friendly Video Editor for TikTok
The intuitive TikTok video editor simplifies the TikTok editing process for all skill levels. Whether you're a beginner or experienced, our user-friendly editor ensures your TikTok content stands out. With a range of editing tools, you can transform raw footage into engaging videos that captivate your TikTok audience with just a few clicks.
Edit TikTok Video Now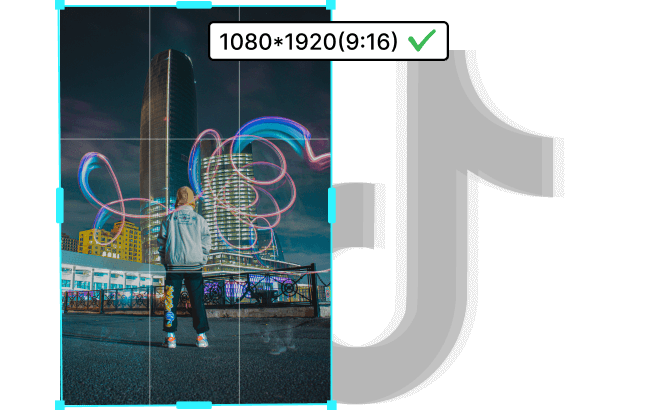 Optimize with TikTok's Aspect Ratio
Experience its seamless video editing features that allow you to effortlessly resize and align any video to ensure a perfect match with TikTok 9:16 aspect ratio. With its convenient preset TikTok video sizes at your fingertips, you can easily and flexibly resize and optimize your videos to ensure they integrate seamlessly with the dynamic TikTok platform.
Edit TikTok Video Now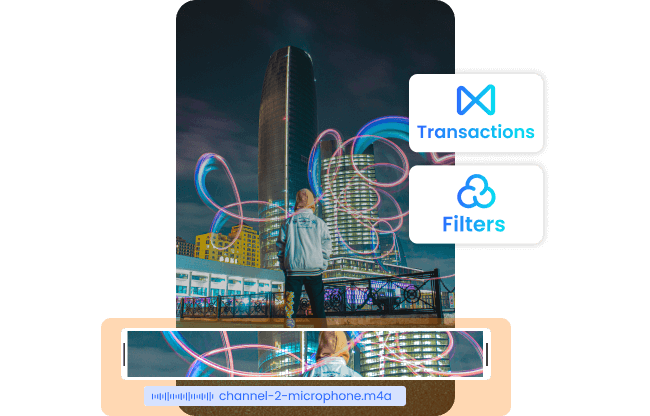 Rich Editing Features for TikTok
It offers a wide range of editing features that allow you to elevate your content to new heights. From precise trimming to adding special effects, filters, transactions and seamless audio editing, the multi-track panel lets you make diverse edits while effortlessly mixing multiple clips, allowing you to explore endless possibilities in post-production.
Edit TikTok Video Now
More Video Editing Tools
FAQs about Editing TikTok Video
Upload and export options for the TikTok Video Editor
1. Supported upload formats:
· Video: MP4, MOV, WEBM
· Image: JPG, JPEG, PNG, GIF
· Audio: MP3, WAV, CAF
2. Free export resolutions: 480P / 720P / 1080P / 2K / 4K
3. Export formats: MP3 and MP4
Can you edit videos on TikTok on computer?
Absolutely! With the free TikTok Video Editor, you have the power to edit any video and seamlessly upload it to TikTok. With a simple click, you can effortlessly edit your existing TikToks or upload new videos, resizing them perfectly for the TikTok platform. It's incredibly user-friendly and hassle-free.
How do I edit a TikTok video?
Just 3 easy steps you can edit TikTok video easy and fastly:
Step 1. Drag or drop videos directly from your computer, or seamlessly import videos from popular cloud storage services.
Step 2. Elevate your TikTok videos with seamless editing, green screen effects, trendy sounds, and captivating transitions.
Step 3.After completing the edit, export your video, and upload it to your TikTok.
Can I add music to my TikTok videos using the TikTok video editor?
Yes. Gemoo TikTok Video Editor provides a wide selection of soundtracks and songs that you can choose from and incorporate into your videos. Additionally, you also have the option to import your own music or audio files to create a personalized TikTok video experience.
How to make a successful TikTok marketing video?
To create a successful TikTok marketing video, here are some tips for you:
• Understand your audience.
• Tell a compelling story.
• Use trends and challenges creatively.
• Use eye-catching visuals.
• Add captions or text overlays.
• Incorporate popular music or sounds.
What video format does TikTok use?
TikTok primarily supports videos in the MP4 format; TikTok is constantly evolving and more supported video formats may be introduced in the future, but for best compatibility, it is recommended that you use the MP4 format when creating videos for TikTok.
Clippa
TikTok Video Editor
Create amazing videos that are perfect for TikTok. Easily trim, enhance, and refine your videos to achieve flawless results effortlessly.
Edit TikTok Video Now