Steps to Cut YouTube Video Online
1
Upload a Video
Effortlessly drag and drop or upload the video you want to cut for YouTube from your computer.
2
Cut Video for YouTube
Find the desired location on the timeline where you want to cut, then start the processing. It will automatically split the desired section.
3
Export and Share
You can export the video and publish it on YouTube. Additionally, you have the option to return and make further edits if needed.
Why Use This YouTube Video Trimmer?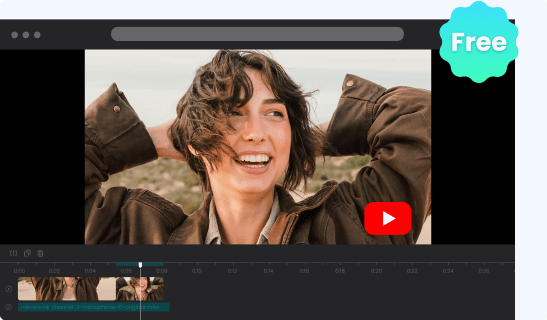 Free Online YouTube Video Cutter
Looking to effortlessly edit YouTube videos? Whether you want to remove the beginning and end of your videos or create shorter, more engaging segments, the YouTube Cutter has got you covered. It's absolutely free and accessible online. Just upload your video, trims and cuts as you want, and you're done.
Cut YouTube Videos Now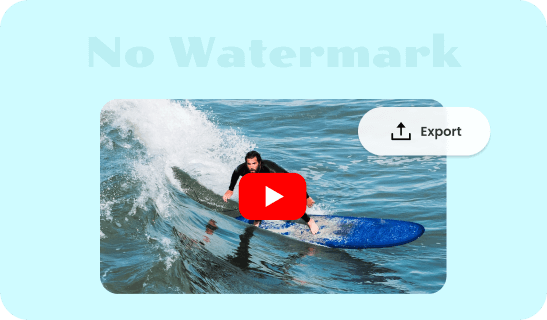 YouTube Cutter Without Watermark
With the YouTube Video Clipper, you can trim, cut, and edit your YouTube videos to perfection, all without the hassle of watermarks. Whether you're a content creator, marketer, or simply someone who enjoys sharing videos on YouTube, it empowers you to make amazing watermark-free videos that will engage your audience.
Cut YouTube Videos Now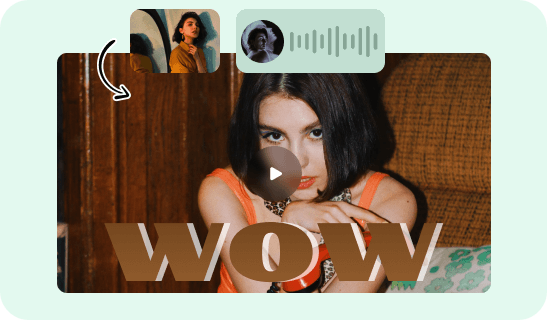 Add Engaging Effects for YouTube Clips
Dividing long YouTube videos into shorter clips is advantageous for capturing the interest of the audience. Additionally, you can enhance your YouTube videos by adding texts, images, and music, while effects like transitions, overlays, and visual filters can add a professional touch and create a unique style for your videos.
Cut YouTube Videos Now
FAQs about Cutting YouTube Video
Upload and export options for the YouTube Video Cutter
1. Supported upload formats:
· Video: MP4, MOV, WEBM
· Image: JPG, JPEG, PNG, GIF
· Audio: MP3, WAV, CAF
2. Free export resolutions: 480P / 720P / 1080P / 2K / 4K
3. Export formats: MP3 and MP4
Can I cut a YouTube video online?
Yes, you can cut a YouTube video online using the YouTube Video Trimmer. It is an available tool that allows you to trim, crop, and cut YouTube videos according to your desired length and segments. In other words, you can select the specific parts of the video you want to keep, remove or trim unwanted sections, and save the edited version to publish it on YouTube.
How do you cut YouTube videos for free?
Cut YouTube videos with three easy steps:
• Effortlessly upload YouTube videos from computer.
• Locate the desired trim location on the timeline and split the section.
• Export the final video and publish it on YouTube.
'Cropping' vs Cutting – What's the difference?
'Cropping' and 'cutting' are distinct terms in multimedia editing. Cropping involves adjusting dimensions or aspect ratio to remove unwanted parts of an image or video, while cutting involves deleting sections from an audio or video file to shorten its length or remove specific segments. Cropping is about visual composition, while cutting alters temporal duration or content.
Will cutting a YouTube video affect its view count or comments?
Cutting a YouTube video does not impact its view count or comments when you edit and re-upload the same video URL. However, if you delete the original video and upload the edited version as a new video, the view count and comments from the original video will be lost, starting the new video with a fresh view count and comments section.
Can I edit the YouTube clips?
Yes, in addition to cutting YouTube videos, you can enhance them by incorporating various elements such as text, transitions, filters, and more. These additional editing options allow you to customize and improve the visual appeal and overall quality of your YouTube videos.
Clippa
YouTube Video Cutter
Trim your YouTube videos by cutting unnecessary clips to make them concise and clear with this YouTube video Cutter.
Cut YouTube Videos Now