Steps to Merge Videos Online
1
1. Upload Videos
You can easily drag and drop or upload two videos (or more) at a time directly from your desktop.
2
2. Merge Video Clips
Drag videos onto the timeline and freely adjust their position and order to rearrange and trim the end of the video file.
3
3. Export & Share
You can export the final video and go back to re-edit it if needed.
Why Use This Video Joiner Online?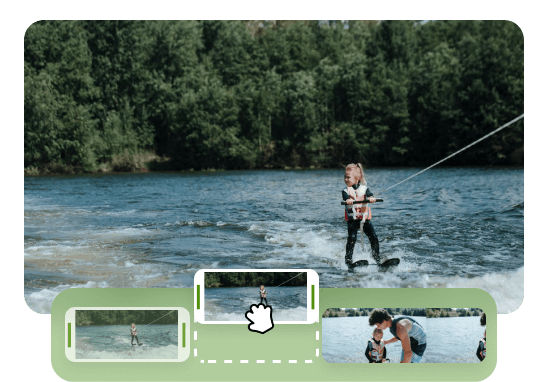 Combine Videos with Ease
Merge videos with ease, regardless of your skill level or prior experience. Simply drag and drop multiple videos into your workspace, effortlessly adjusting their order to your preference. With just one click, merge them into a single file seamlessly. Within minutes, you can complete the merging process smoothly and efficiently.
Merge Video Now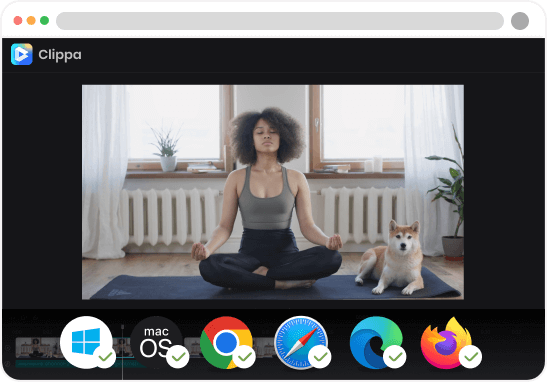 Merge Video Clips Online
No need for downloads or installations. Our web-based service is fully compatible with popular browsers like Chrome, Firefox, Microsoft Edge, Safari, and more. Simply log in and start using it! Whether you're on an old Windows laptop, Mac, or Chromebook, you can effortlessly merge videos as everything runs smoothly in the cloud.
Merge Video Now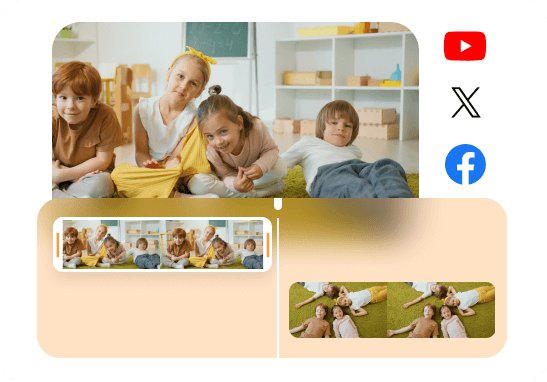 Merge Videos for Social Media
Merge your best content into captivating short films and trailers for social media and YouTube. Create visually stunning narratives that engage and resonate with your audience. Unleash your creativity and create unforgettable cinematic experiences that stand out on Twitter, Facebook or YouTube.
Merge Video Now
More Video Editing Tools
FAQs about Merging Videos Online
Upload and export options for the Video Joiner Online
1. Supported upload formats:
· Video: MP4, MOV, WEBM
· Image: JPG, JPEG, PNG, GIF
· Audio: MP3, WAV, CAF
2. Free export resolutions: 480P / 720P / 1080P / 2K / 4K
3. Export formats: MP3 and MP4
Can I merge videos of different formats?
Yes, this Video Joiner supports merging videos of different formats. Whether your videos are in MP4, MOV, WEBM, or any other format, you can usually merge them together without any issues.
Do I need to download any software to merge videos?
Online video editors typically provide a web-based platform where you can upload and edit your videos without the need to install any software on your computer. This allows for convenient and hassle-free video merging directly from your web browser.
How to merge 2 videos together?
Merging 2 videos has never been so easy. Follow the three steps below:
• Rearrange the order of the videos as desired by dragging and dropping them on the timeline.
• Trim, crop, add text, or apply filters to the merged video.
• Preview the merged video to ensure it meets your expectations., then export the final video.
How do I merge MP4 online together?
Upload MP4 files one by one, drag the videos to the timeline, freely adjust their position and order, and rearrange the video files as desired. If needed, you can also trim the video, resize it to remove black bars from videos with different aspect ratios, and then tap "Export" to create the output video.
Can you merge videos online without a watermark?
Effortlessly enhance video export quality without any watermark. This video merger allows you to export videos in their original 720p resolutions, watermark-free.
Clippa
Merge Videos Online
With a simple click, effortlessly upload and merge many videos in seconds, allowing you to create stunning compositions without any hassle or limitations.
Merge Video Now