Steps to Edit Your Screenshots Online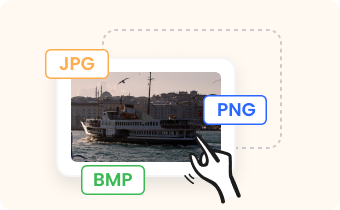 1. Upload Screenshots
Upload your screenshot, copy and paste or drag and drop it into the editing area. The supported formats: JPG, JPEG, PNG, BMP.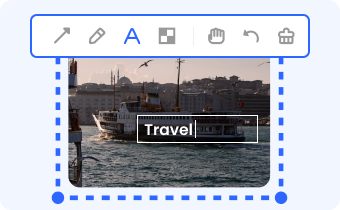 2. Edit Screenshots
Edit your screenshots instantly online by annotating, adding background or mockup etc.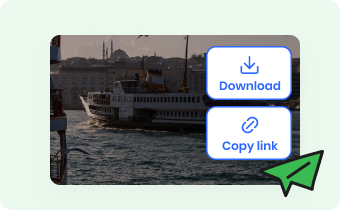 3. Download & Share
Not only could you download screenshots to your computer, but also could copy it to clipboard or share it via a link.
Why Use Gemoo's Online Screenshots Editor?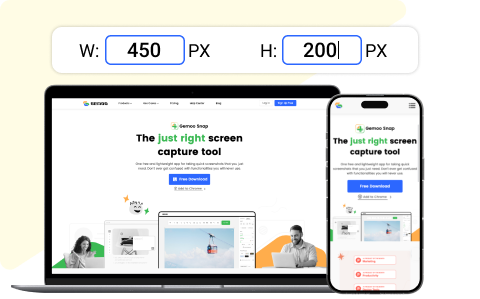 Add Backgrounds & Mockup to Screenshots
Being good at Photoshop is not a prerequisite. You can still add a background to screenshots, add browser and device mockups online, resize screenshots by customizing the height and width (in pixels), and edit multiple screenshots in layers without any software download required.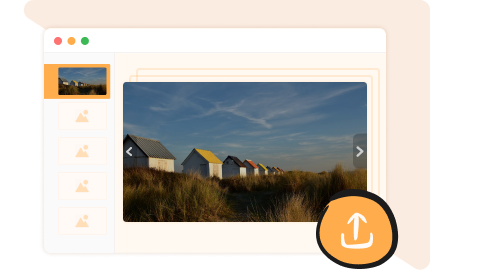 Edit Multiple Screenshots in Slide View
You can edit and upload screenshots in bulk, but up to 10 screenshots at a time. They will be displayed as a slide view, allowing you to quickly switch between and edit them without much delay. All of this can be done directly in your browser.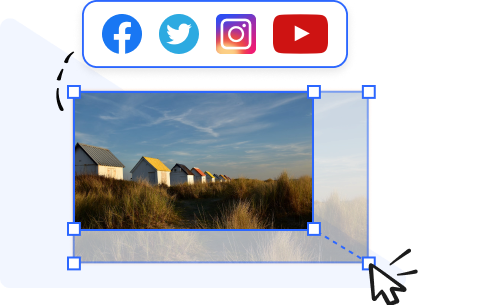 Resize Screentshots for Social Media
You can resize screenshots online without cropping them to meet the requirements of various social media platforms, including Facebook, Twitter, Instagram, YouTube, and LinkedIn. There's no need to switch between windows or software, which reduces the number of publishing steps.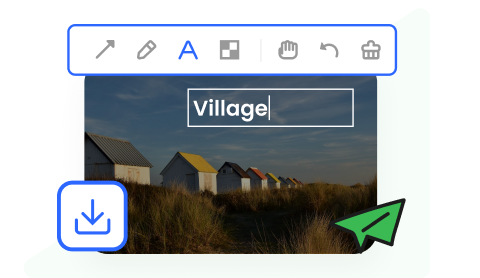 Share Screenshots Online
Once you have made your edits, you have the option to share your annotated screenshot as a live link or convert and download them to various image formats: PNG, JPG and PDF.
FAQs About Screenshots Editor Online
Gemoo's free Online Screenshots Editor limitations
• Upload Limitation: You could import up to 10 screenshots except folders at a time.
• Retention Time: After saving the images, they will be kept for 7 days on the cloud.
• Edit and Save: When batch resizing a group of screenshots, save your current editings before switching to the next image.
What is a screenshot editor online?
A screenshot editor online is a web-based tool that allows you to edit and enhance screenshots taken from your computer or mobile device. It provides various editing features such as cropping, resizing, adding text, annotations, arrows, shapes, and filters to enhance the screenshot.
What are the common features of a screenshot editor online?
Common features of a screenshot editor online include cropping, resizing, adding text, annotations, arrows, shapes, blurring sensitive information, and highlighting specific areas. While, Gemoo's free online Screenshot Editor also equiped with Mockup and social media resizer for screenshots.
Can I edit screenshots taken from any device?
Yes, screenshot editors online are usually compatible with screenshots taken from any device, including computers, smartphones, tablets, and even gaming consoles. You can upload the screenshot image to the editor regardless of the device it was taken on.
How do I take a screenshot?
The process of taking a screenshot varies depending on the device and operating system you're using. You can use Gemoo Snap, a free and proffesional screenshot tool, to take screenshots both on Windows and Mac computers easily.