Steps to Screenshot Website Online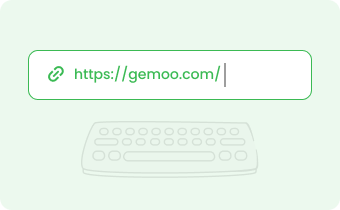 STEP 1
Type in or copy/paste the URL of the webpage you want to take screenshot.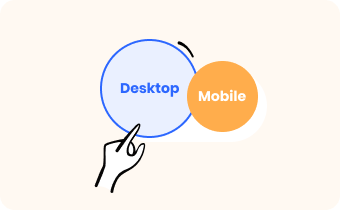 STEP 2
Choose whether you want to screenshot the Desktop or Mobile layout.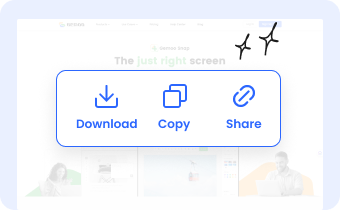 STEP 3
Copy or download the screenshot, or you can also copy the screenshot link to share.
Why Use Gemoo's Online Website Screenshot Tool?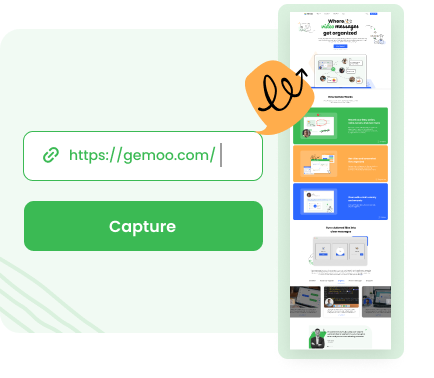 Full-Page Screenshot
Generate a full webpage screenshot by simply entering the URL. Never compress the screenshots and you can export the full webpage screenshot in high-quality PNG, JPEG, and PDF.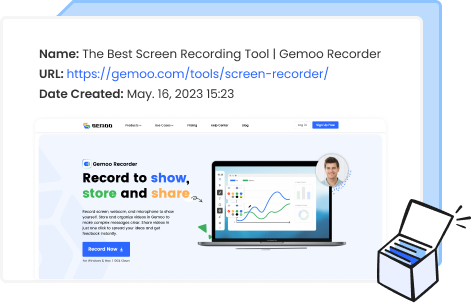 Website Snapshots
Create any form of live webpage screenshot for website archiving. The screenshot name, website URL address, and created date are all kept on the screenshot for later use.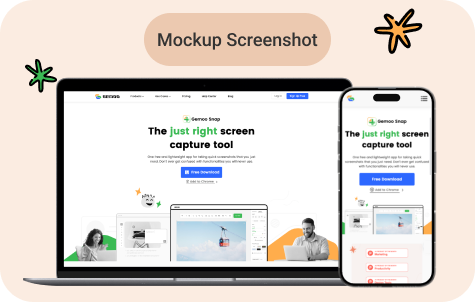 Emulation & Mockup
Emulate a mobile device or computer by generating screenshots in computer or mobile phone layout. You can also quickly create a website or device mockup from the screenshot. No technical skills required.
FAQs about Screenshot Website Online
Does Gemoo's website screenshot tool secure?
Yes, the tool is 100% clean and safe. Gemoo uses Amazon Web Services (AWS) data centers for hosting and all your data is private and secure. In addition, after you clear your browser cache and cookie, the screenshot history will be deleted too.
Is there any free tool to screenshot the full webpage?
Yes. There are some free online tools to take a full-page screenshot. Gemoo's online website screenshot Generator is one of them. You can just enter the website URL and start capture the webpage.
How do I screenshot an entire webpage?
There are a couple of methods and tools you can use to capture a full webpage. For example, you can use the built-in screen capture feature of your web browser or you can use some free tools like Gemoo's online URL screenshot tool.
Can website detect screenshot?
It depends. A website can detect if you are taking a screenshot using a browser or using the print screen button on your keyboard. However, if you use a program like the Snipping Tool, the website cannot know that you have taken one.
Is it legal to take screenshots of websites?
Be careful how you use screenshots. Under certain circumstances, the copyright owner may not object to the common use. However, please avoid a charge of copyright infringement. For example, if you are taking a screenshot or screen record of copyrighted material on a website like Netflix, Disney+, or Hulu, you should make sure you have their permission before doing so, it is typically not allowed.
Where do you need a website screenshot generator?
• Take a screenshot to show how to do something on a computer, or mobile device.
• Create website snapshots for archiving for later use.
• Capture a full webpage and want to emulate a mobile or desktop webpage for marketing promotion.
• Develop or design a website and want to show the full web screenshots to the team.