Steps to Convert HEIC to JPG Online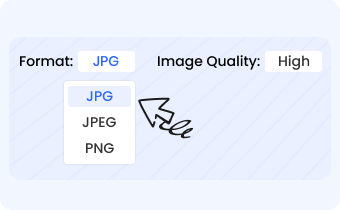 1. Set Output Format
Select the output format & image quality of the HEIC photo you want to convert to.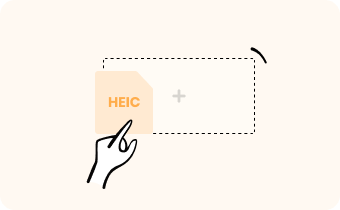 2. Upload HEIC Files
Drag and drop, or upload HEIC photos from your computer.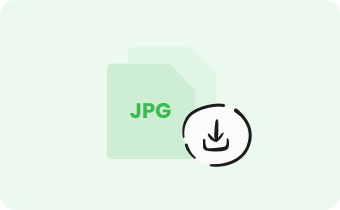 3. Download JPG(s)
Download the photos in batches or individually to your computer.
Why Use Gemoo's Online HEIC to JPG Converter?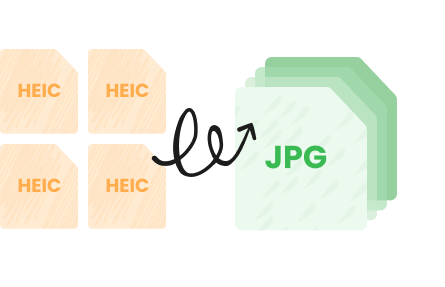 Convert Multiple Files Effortless
In just 3 easy steps you can convert HEIC to JPG effortlessly. Batch process multiple HEIC photos all at once - no need to manually convert one by one.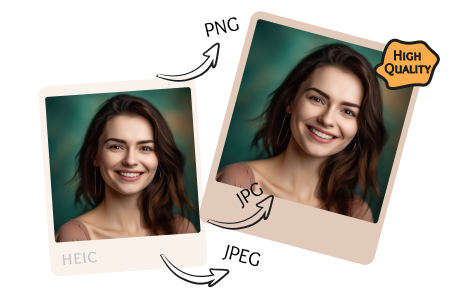 High-Quality Conversions
Convert HEIC images to high-quality JPG files in seconds! You can choose the output format to JPG/JPGG/PNG, and you can choose three image quality modes.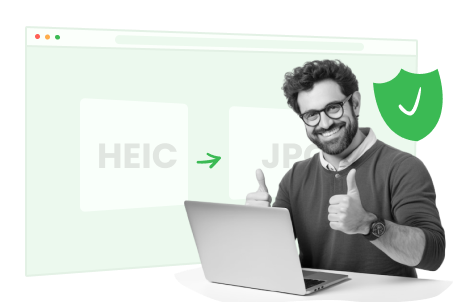 Free, Simple & Secure
The tool is 100% free and you don't need to download or sign up anything. You can clear the convert list after you finish without worrying about security and privacy.
FAQs About Converting HEIC to JPG
Does Gemoo's online HEIC to JPG secure?
Yes, the tool is 100% clean and safe. The conversion runs directly on your browser, and after you clear the history the list will gone too.
What is HEIC File?
HEIC (High Efficiency Image Format) is a file format used for storing images and image sequences, developed by the MPEG (Moving Picture Experts Group) organization. It uses advanced compression algorithms to store images in a more efficient way than JPEG, resulting in smaller file sizes with the same image quality.
What is JPG/JPEG file?
JPEG (Joint Photographic Experts Group) is a commonly used file format for digital images. It is a lossy compression format, which means that it compresses the image data to reduce the file size, but some image data is lost in the process. JPEG files are widely used because they can be compressed to a relatively small size while still maintaining good image quality.
How to convert HEIC to JPG on a Mac?
If you're using a Mac, you can open your HEIC files in the Preview app and then export them as JPEG or PNG files. To do this, open the HEIC file in Preview, click on "File" in the menu bar, select "Export", choose JPEG or PNG as the format, and then click "Save".
How to convert HEIC to JPG windows 10?
Windows 10 does not natively support HEIC files, so you will need to use a third-party tool or app to convert HEIC to JPG. Gemoo's free online HEIC converter is the one you can try.
How do I convert HEIC to JPG without losing quality?
1. Use a high-quality converter: Choose a converter that uses high-quality algorithms for the conversion process.
2. Choose the right settings: When converting HEIC to JPG, choose the highest quality settings available.
3. Use a professional photo editing tool: Professional photo editing tools like Adobe Lightroom support HEIC files and offer more advanced image processing capabilities.
4. Convert to a lossless format: Consider converting HEIC files to a lossless format like PNG instead of JPG.