Steps to Resize YouTube Thumbnail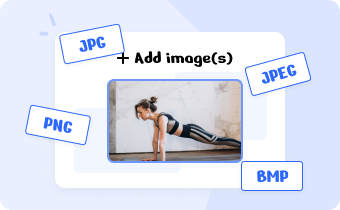 1. Upload Images
Copy and paste, upload, or drag and drop the image(s) into the editing area in JPG, JPEG, PNG, BMP format.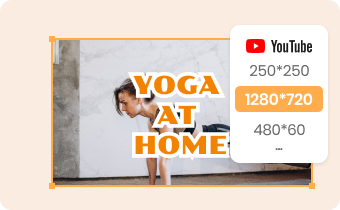 2. Resize YouTube Thumbnail
Choose the preset size of YouTube video thumbnails to resize images appropriate to YouTube thumbnail without cropping.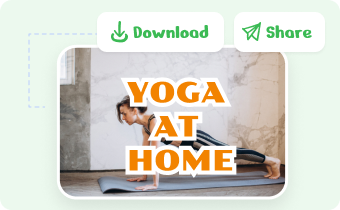 3. Download YouTube Thumbnail
Download the resized image to PNG, JPG, or PDF. Then, download and share it on your YouTube channel.
Why Use Gemoo's Free YouTube Thumbnail Resizer?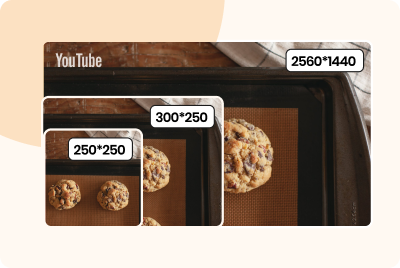 Resize YouTube Thumbnail in High-resolution
Use fixed-size templates to adjust your YouTube video thumbnails without the need to manually change pixels and image ratios. You won't have to worry about losing image quality or having them automatically cropped when you upload them to your YouTube channel.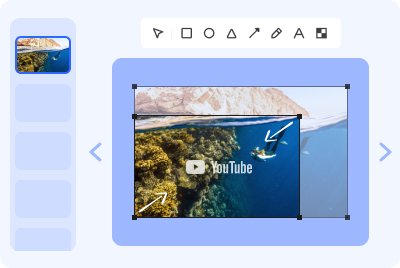 Resize YouTube Thumbnail in Bulk
With the ability to upload up to 10 images at once, which will be displayed as a slideshow, you can efficiently resize them to the appropriate YouTube video thumbnail size and export them in batches. This eliminates the need for repetitive uploading and exporting actions.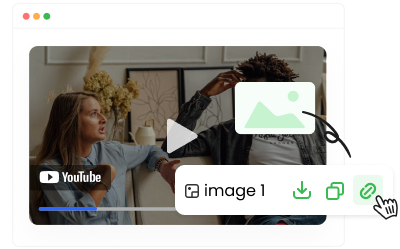 Browser and Device Mockup
You can export thumbnails without signing in to your account and use them to grab viewers' attention on your YouTube channel. Plus, you can easily share multiple images with others for discussion using a shareable link. Best of all, it's completely free to use.
FAQs About YouTube Thumbnail Resizer
Gemoo's free YouTube Thumbnail Resizer limitations
• Upload Limitation: You could import up to 10 images except folders at a time.
• Retention Time: After saving the images and clicking the Copy Link button, the images will be kept for 7 days on the cloud.
• Edit and Save: When batch resizing a group of screenshots, save your current editings before switching to the next image.
What size is the YouTube thumbnail reducer?
The YouTube thumbnail reducer is a tool or software that allows you to resize images to the recommended size for YouTube video thumbnails.
What is the best size for YouTube thumbnail 2023?
The ideal size for a YouTube video thumbnail is 1280 pixels by 720 pixels, with an aspect ratio of 16:9. Ensure that your thumbnail is at least 640 pixels wide and less than 2MB in size.
Why I need a YouTube thumbnail resizer?
The purpose of the YouTube thumbnail resizer is to make it easy to resize images to this specific size and aspect ratio, without having to manually adjust the dimensions and proportions of the image using photo editing software.
What is the standard size for YouTube image 2023?
• YouTube thumbnail size: 1280 x 720 pixels
• YouTube channel banner size: 2560 x 1440 pixels
• YouTube profile picture size: 800 x 800 pixels
• YouTube Ads sizes: 300 x 250 pixels
• YouTube Video (4K): 3840 x 2160 px
• Banner in Desktop Display: 2560 x 423 px
• Banner in Tablet Display: 1855 x 423 px
• Banner in Mobile Display: 1546 x 423 px
• Banner in TV Display: 2560 x 1440 px