Steps to Transcribe YouTube Videos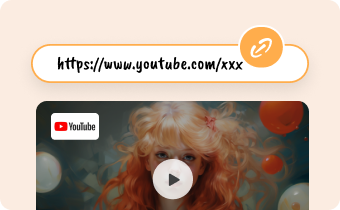 1. Paste a YouTube Link
Copy and paste a YouTube link that you want to convert youtube video to text.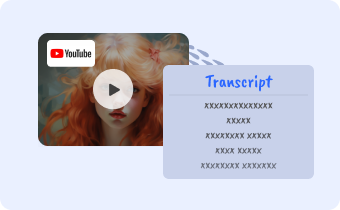 2. Transcribe YouTube Video Online
Click the Transcript button to transcribe the entire YouTube video to text automatically.
3. Export & Share
You can export the transcribed text to PDF and share it with others easily.
Why Use Gemoo's YouTube Transcript Generator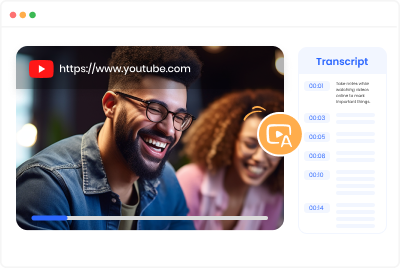 Transcribe YouTube Automatically
Transcribe your YouTube videos to text online quickly and automatically. All the processes can be achieved on a web browser, requiring minimal effort and cost.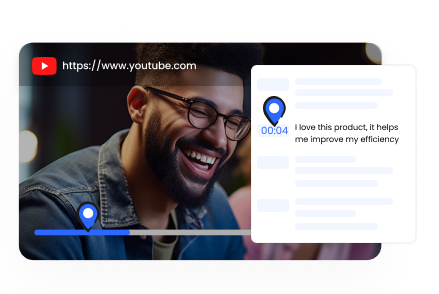 Create Time-stamped Transcription
Each transcribed text is accompanied by a timestamp, which allows for effortless navigation to the corresponding section of the video. It is possible to transcribe while viewing a video, and you also have the choice to transcribe blackboard writing on the current screen, thereby incorporating transcriptions into your notes.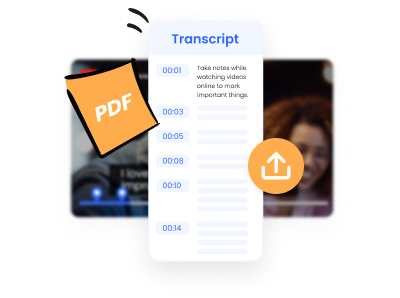 Export YouTube Transcripts
Export your YouTube video transcripts with timestamps as PDF files, for easy access to accurate video-to-text transcriptions. This is particularly helpful for creating teaching and learning materials while retaining the video's context.
FAQs About YouTube Video to Text Converter
Does Gemoo's YouTube Video Transcript Generator safe and free?
Yes. This tool is 100% secure and free to use. Gemoo uses Amazon Web Services (AWS) data centers for hosting and all your data is private and secure. In addition, after you clear your browser cache and cookie, the history will be deleted too.
What is a YouTube video transcript generator?
A YouTube video transcript generator is a tool that automatically generates a written transcript of the audio content in a YouTube video.
Are there any free YouTube video transcript generators?
Yes, Gemoo's YouTube Transcript Generator is a free YouTube video transcript generator available online, which is totally free to use.
What is a YouTube video to notes converter?
A YouTube video to notes converter is a tool that allows you to convert the audio from a YouTube video into text notes.
How does a YouTube video to text converter work?
A YouTube video to text converter uses speech recognition technology to transcribe the audio content of a video into text format. The tool analyzes the audio waveform and converts it into a digital signal, which is then processed by the speech recognition software to generate a text transcript.
YouTube Video Transcript Generator Use-case
• Emphasize crucial aspects of the meeting and employ strategic judgment at a subsequent juncture.
• A useful way to simultaneously watch videos and make automatic note-taking.
• Capture the diverse range of accents and intonations present in global communication to ensure that the message is accurately conveyed.