Steps to Screenshot from YouTube Video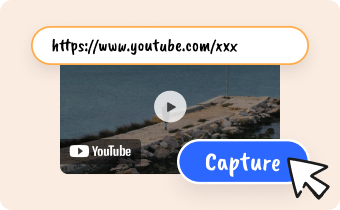 1. Enter a YouTube Link
Eenter a YouTube video link and click the 'Capture' button to start.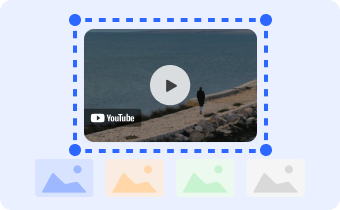 2. Take Screenshots
Take screenshots from your YouTube video. You can take multiple screenshots at once.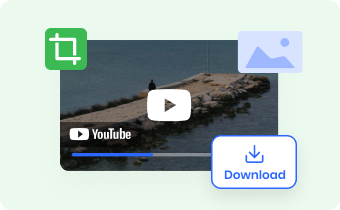 3. Download Screenshots
Download the video screenshots you take to your computer for later use.
Why Use Gemoo's YouTube Screenshot Generator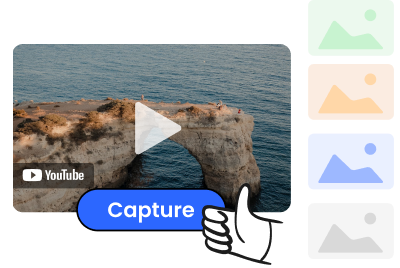 Covnvert YouTube to Screenshot
As a online YouTube video to screenshot converter, it helps quickly generate screenshots from a YouTube video for free. It can be a valuable tool for content creators who want to improve the quality and visibility of their YouTube videos.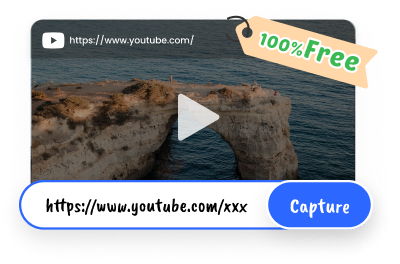 Free & Fast, No Registration
You can convert as many YouTube videos as you like, and you can generate multiple screenshots at once which greatly save your time. There is no need to register to get started, just enter the YouTube link and start capturing screenshots of the video right away.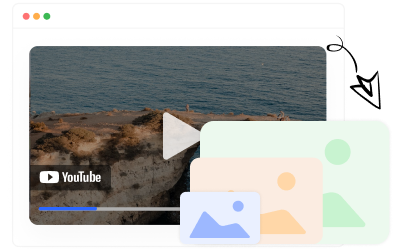 YouTube Thumbnail Source
This YouTube Screenshot Generator allows you to create custom thumbnails for your YouTube videos. Unlike the three thumbnails provided by YouTube, you have access to more options to choose from.This can help to make your videos more visually appealing.
FAQs About Screenshot Video Online
Does Gemoo's Video Screenshot Generator Safe and free?
Yes. This tool is 100% secure and free to use.
How to take screenshot of YouTube video on PC?
Step 1. Play the YouTube video you want to capture a screenshot of.
Step 2. Pause the video at the exact moment you want to take the screenshot.
Step 3. Press the "Print Screen" button on your keyboard (often abbreviated as "PrtScn" or "PrtSc").
Alternatively, you can use a browser extension or a dedicated screenshot software to take screenshots of YouTube videos.
How to use a YouTube video screenshot generator?
Step 1. Go to Gemoo's YouTube video screenshot tool.
Step 2. Copy the YouTube URL of the video, and click 'Capture'.
Step 3. Play the YouTube video and click the Capture button when you want to get a screenshot.
Step 4. Download the screenshots.
How to take high quality screenshots from YouTube?
Set the video quality to the highest possible resolution before taking the screenshot. This will ensure that the screenshot captures the clearest and most detailed image possible. Consider using a dedicated screenshot tool to capture screenshots from YouTube. These tools often provide additional features like capturing specific portions of the screen or recording video clips, which can help to improve the quality of your screenshots.