Steps to Split Video
1
Upload a Video
Effortlessly drag and drop or upload a video from your computer.
2
Split Video
Move the slider on the timeline and click on the "Split" button to automatically split video into clips.
3
Export & Share
Export the edited podcast to MP4 or choose to continue editing it. Additionally, you have the option to share it via a link if necessary.
Why Use This Video Splitter?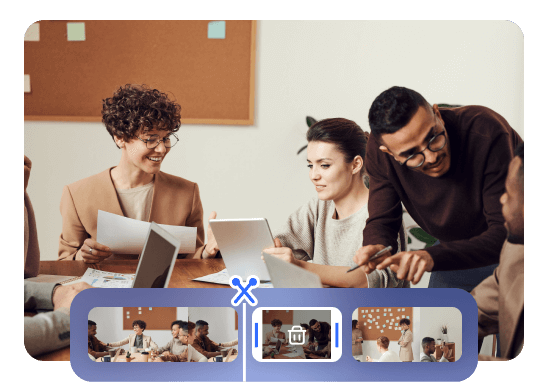 Splitting to Highlight Specific Moments
Its user-friendly interface enables you to easily select and preserve important segments while deleting unwanted clips. This feature is useful for highlighting specific moments or removing unnecessary footage, whether you're creating promotional content or editing a lengthy video.
Split Video Now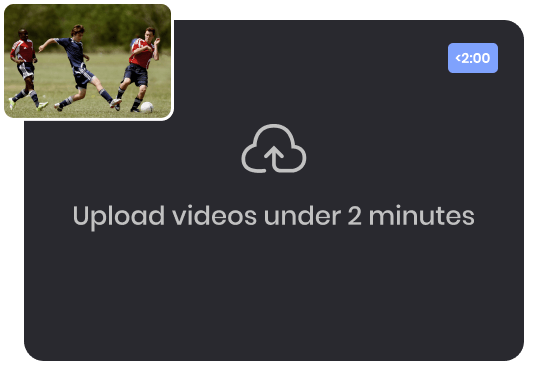 Splitting to Maintain an Ideal Video Length
Different social media platforms have specific limitations on video length. By splitting videos, you can ensure that your content fits within the allowed duration for optimal engagement. Split your videos and include only engaging segments that can capture the audience's attention. You can also trim the videos for a perfect beginning and ending.
Split Video Now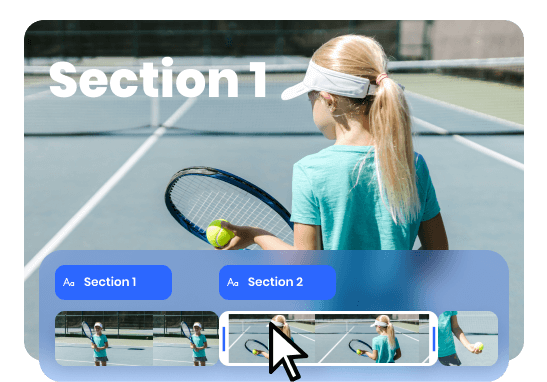 Splitting Videos into Customized Segments
For longer videos, splitting them into smaller segments or chapters facilitates viewer navigation. This allows viewers to jump to specific parts of interest or revisit particular segments without having to watch the entire video. Additionally, breaking the footage into smaller segments makes the editing process more manageable and efficient.
Split Video Now
More Video Editing Tools
FAQs about Splitting Video
Upload and export options for the Video Splitter
1. Supported upload formats:
· Video: MP4, MOV, WEBM
· Image: JPG, JPEG, PNG, GIF
· Audio: MP3, WAV, CAF
2. Free export resolutions: 480P / 720P / 1080P / 2K / 4K
3. Export formats: MP3 and MP4
Why should I split my videos?
Splitting videos can offer several benefits. It allows for easier navigation for viewers, enabling them to jump to specific parts of interest or revisit particular segments without watching the entire video. It also helps to streamline the editing process, making it more manageable and efficient.
How do I split a video into parts?
Drag and drop the video onto the timeline, then hover the mouse over the section you want to split. Right-click and select "Split." You can perform this action multiple times on any video until you are satisfied with the number of individual segments.
Can I split GIFs?
Of course, you can! This easy video splitter also allows you to create and edit GIF animation files. Using the same splitting tool, you can split GIFs into multiple segments. You can even create GIFs from different videos.
How do I split a large MP4 file?
MP4 Splitter allows you to easily split MP4 files. Simply upload your MP4 video, then move the slider on the timeline, and the MP4 file will be automatically split into different segments.
How do I split a video in 30 seconds?
You can trim any video to the desired length. Just click and drag. Select the video segment you want to cut or trim on the timeline, then drag the edge to the left to make it shorter.
Clippa
Online Video Splitter
Split your video into multiple sections online or simply remove unwanted parts with just a few clicks, no experience required!
Split Video Now