Steps to Change Video Speed Online
1
Upload a Video
Choose your desired video from your folder and upload it to the video speed changer. Alternatively, you can simply drag and drop your file into the editor.
2
Adjust the Speed
Select a desired speed from the Speed settings. Available in 0.5x, 1x, 1.5x or 2x.
3
Export and Download
Download your video by clicking on the 'Export' button. Your video will be saved as an MP4 file.
Why Use This Video Speed Changer?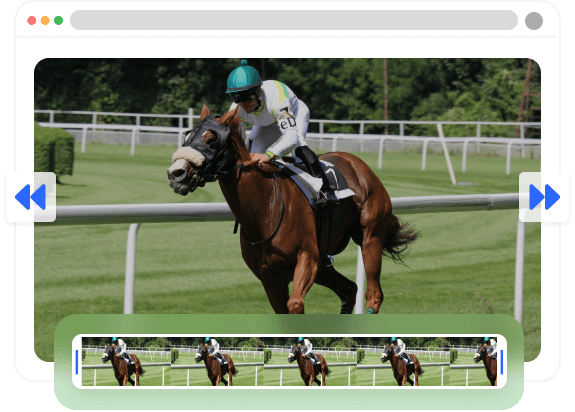 Online Video Speed Changer
It allows you to modify the speed of your videos online, eliminating the need for any software installation. All the essential features are readily accessible in your browser, right at your fingertips. You can effortlessly increase or decrease the speed of a video with ease.
Change Video Speed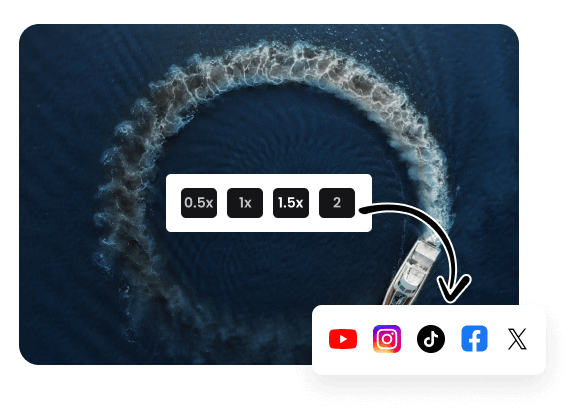 Change Video Speeds Quickly
No experience or learning is required. The intuitive interface requires minimal video editing experience. Just upload a video, and you can instantly create engaging slow-motion, time-lapse, and high-speed videos by yourself. Then share it on social media or YouTube channel. Or create an amazing demo video showcasing your services or products, promoting your brand, and creating an attractive, professional website.
Change Video Speed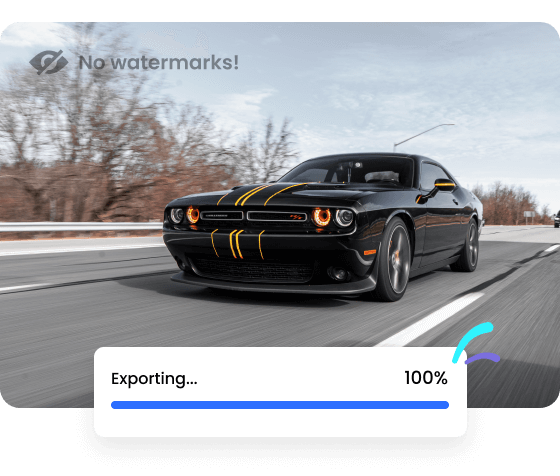 No Quality Loss & No Watermarks
No matter how many changes you make to your video's speed, resolution, or content, our editor will preserve its quality at 100%. Furthermore, there will be no watermark present after exporting, allowing you to maintain the originality of your video creation.
Change Video Speed
More Video Editing Tools
FAQs on Video Speed Changer Online
Upload and export options for Video Speed Changer Online:
1. Supported upload formats:
· Video: MP4, MOV, WEBM
· Image: JPG, JPEG, PNG, GIF
· Audio: MP3, WAV, CAF
2. Free export resolutions: 480P / 720P / 1080P / 2K / 4K
3. Export formats: MP3 and MP4
How does an online Video Speed Changer work?
An online Video Speed Changer typically operates within a web browser. It allows you to upload a video file and provides tools to adjust the playback speed. The video is processed on the server-side, and the modified version can be previewed and downloaded or shared.
Can I change both the speed and direction of a video using an online Video Speed Changer?
Yes! Our Video Speed Changer offers options to change both the speed (slow motion or fast motion) and the direction (reverse playback) of a video.
Do online Video Speed Changers require any software installation?
No, our online Video Speed Changer operates within a web browser, so there is no need to install any software or plugins. You can access the tool directly through the website and use it as long as you have a stable internet connection.
Can I speed up or slow down specific parts of a video using an online Video Speed Changer?
Yes, many online Video Speed Changers provide the capability to adjust the speed of specific parts or segments within a video. You can usually select the desired portions and apply different speed settings to them.
Will the audio in the video be affected when speeding up or slowing down specific parts?
If it is the sound that comes with the video itself, when you speed up or slow down specific parts of a video, the audio is also affected. The audio will be adjusted accordingly to match the modified playback speed.
Clippa
Video Speed Changer Online
Change video speed online. Speed up or slow down your videos for free, without watermarks, and without requiring any software downloads.
Change Video Speed