Gemoo Snap Desktop vs Chrome Extension
Download and check the different features between Gemoo Snap desktop and Chrome Extension, then you can choose the screenshot platform that you like.

3 min
Feature Differences
Function
Desktop
Chrome Extension
Download & Install
Free Download
Add to Chrome
Select the Screenshot Area
Selectable Region
Any screen
Only webpage
Scrolling Capture
Web Element Capture
Capture Full Screen
Capture Window
Operations of Image
Add Feedback
Add feedback in the picture
Add feedback in the comment section of the webpage
Recognize Text
Pin Screenshot
Copy to Clipboard
Beautify Screenshot
Save Path
Gemoo Snap app & Gemoo Cloud
Gemoo Cloud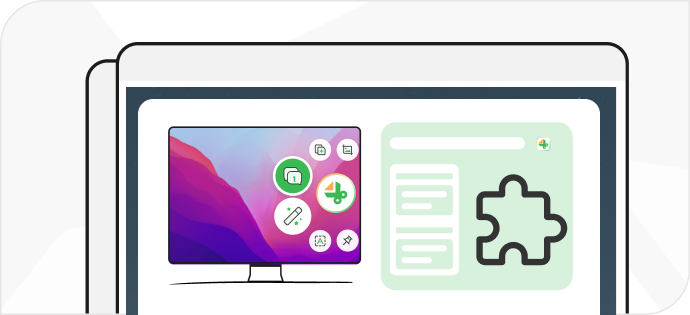 Or, you can go with Web App instantly in one of the following cases:
1. If you need to upload images from your computer to Gemoo Cloud for editing, beautifying, storing, or sharing.
2. If you want to take full-page screenshots in bulk from multiple URLs.
Operational Requirements
1. Gemoo Snap Desktop is only available for Mac and Windows computer. If you use the computer with Linux or Chromebook OS, we recommend you give the Chrome Extension a try.
2. Chrome Extension of Gemoo Snap can only support Chrome browser. You can't launch from Firefox, Safari, or Internet Explorer if these are your browsers of choice.
Questions, comments, concerns? Contact us here.
Happy Gemooing!