Steps to Filter Image Online
1
Upload an Image
Select an image to filter, then upload it to the editor from your computer.
2
Filter the Image
Find the filter options tab and click on an option to preview how the filter looks on the image. Use the "adjust" tab to modify other settings.
3
Export & Share
After finishing the filtering, you can export the image, share it via a link, or go back to re-edit it again.
Why Use This Image Filter?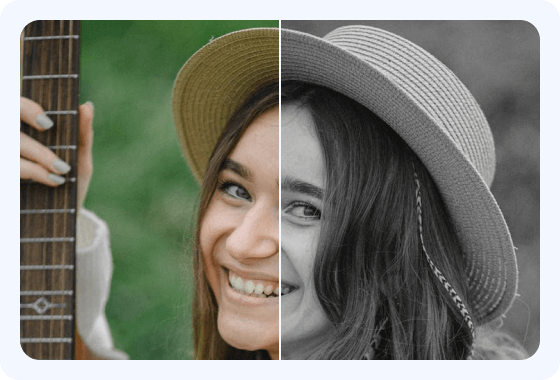 Easily Filter an Image Online
Are you looking to share captivating photos on social media? Whether it's enhancing visuals or applying filters, you can achieve remarkable results. With these photo effects, simply click once to change the texture of your photos like a professional without downloading any applications.
Filter Image Now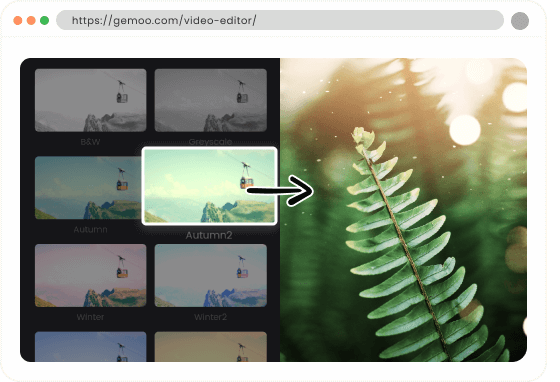 Enhance Photos with Various Filters
It offers a variety of online photo effects and filters for you to choose from. Edit your images to perfection using photo filters. Choose the "Grayscale" filter to turn your image into black and white. Apply the "Soft" filter for a softer, film-like effect, or use the "Epic" filter to add more depth to your image.
Filter Image Now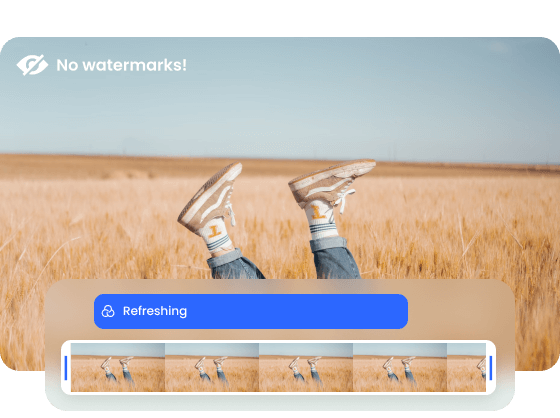 Filter Images without Watermark
Turn your images into stunning works of art with the photo filter! Getting started is completely free. Just upload your images and start editing. Once you're finished, export your edited images without any watermarks. Elevate your editing workflow instantly with our robust online tools.
Filter Image Now
More Video Editing Tools
FAQs about Filtering Image
Upload and export options for the Image Filter
1. Supported upload formats:
· Video: MP4, MOV, WEBM
· Image: JPG, JPEG, PNG, GIF
· Audio: MP3, WAV, CAF
2. Free export resolutions: 480P / 720P / 1080P / 2K / 4K
3. Export formats: MP3 and MP4
How can I apply filters to photos?
To apply filters to your photos, you can use the image filter. Simply upload the image in the image filter, find the filter options, and choose the desired filter to apply to your image.
Can I preview how the filters will look on my image before applying them?
Yes, the image filter provides a preview feature. You can select a filter and preview how it will alter the appearance of your image before actually applying it. This allows you to experiment and choose the filter that best suits your desired effect.
Are there different types of filters available?
Yes, there are various types of filters available. Some common types of filters include color filters, black and white filters, vintage filters, artistic filters, and many more.
Can I adjust the intensity or settings of the applied filters?
Yes. It allows you to customize the intensity or adjust the settings of the applied filters. This gives you more control over the final look of your image and allows you to fine-tune the effect according to your preference.
How do I put effects on my Facebook photos?
·Open the Image Filter and upload the images you want to post on Facebook.
·Click "Filter", choose one of the photo effects you like, change the color & light of it to test your image's appeal.
·After finishing the filtering, save and publish them on your Facebook.
Clippa
Filter Image Online
By utilizing various filter options, you can add filters to photos within seconds and generate stunning images that will leave you amazed.
Filter Image Now