Steps to Remove Image Background
1
Upload a Image
You can upload images in JPG, JPEG, or PNG format, with a maximum size of 2MB.
2
Select the Remove Models
To remove the background of an image with high quality, you can choose from three models: Universal model, Figure model, and Anime model.
3
Download & Further Editing
Download the new image as a PNG file with a transparent background, or you can continue editing it in the Online Image Editor.
Why Use Gemoo's Online Background Remover?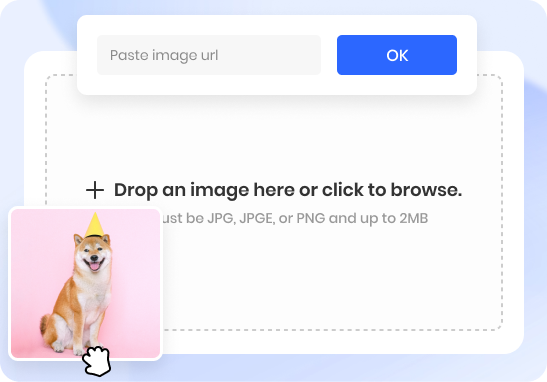 Multiple Ways to Upload Images for Removal
You can effortlessly drag and drop an image or directly upload it from your computer. Additionally, you have the convenience of pasting an image or image URL (ending with .jpg/jpeg/png) that you've copied from your browser or any other source using a simple Ctrl+V shortcut.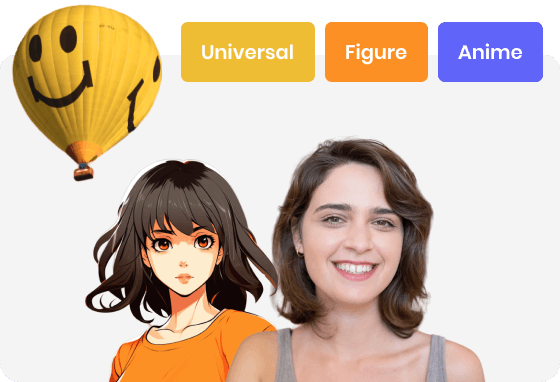 3 Models for Precise Background Removal
We have separated the background removal models for universal model, figure model, and anime model to ensure more accurate background removal results. Each model has been optimized specifically for its respective image type, enabling you to obtain transparent background images of excellent quality.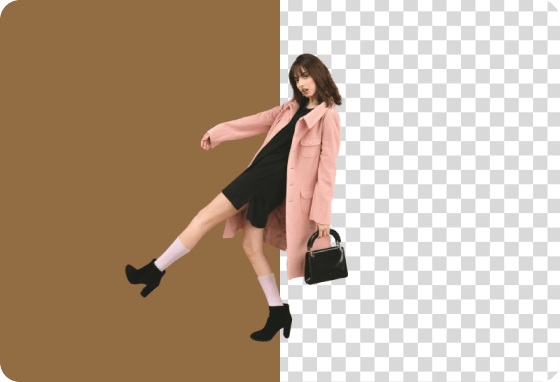 Automatically Remove Image Background Free
Transform your images effortlessly with the free Online Background Eraser! No skills or professional software required. Simply upload your image, and it automatically removes the background, delivering outstanding results. It's perfect for creating transparent background images for personal profile pictures, social media graphics, maps, logos, presentations, and more.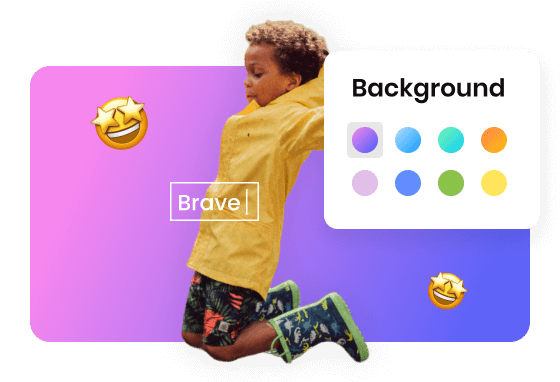 More Free Editing Options
After removing the background, you can click the "Edit for Free'' button to further edit the image on Gemoo's Online Image Editor. Here, you have the freedom to adjust the background color, add browser and device mockups, text, and other elements to the image. Additionally, it is also very simple to resize the image to fit different social media platforms.
FAQs About Removing Background
Upload and export options for the Online Background Remover
· Supported upload formats: JPG, JPEG, PNG
· File size limits: Up to 2MB
· Export format: PNG (PNG is the most common file format that supports transparent backgrounds)
· Export Resolution: Export an image with the same resolution as your original picture, up to 1920x1080 pixels
Why do I need to use 3 background removal models?
We have segregated the models for universal model, figure model, and anime model, optimizing them individually to ensure high-quality transparent background images for each image type.
· Universal model: It is not specific to any particular category or subject, including all types of photos such as product images, signature, logo, graphic design, and collages, etc.
· Figure model: It is specifically designed for all images that contain people. Recognizing the intricate nature of the human body's physiological structure, it has been optimized specifically for this type of imagery, ensuring that the resulting pictures are of high quality.
· Anime model: It includes all images related to anime, particularly when using this model, anime character images can achieve better background removal effects.
Is Gemoo's Online Photo Background Remover free to use?
Yes, the Online Photo Background Remover is completely free to use. You can not only create images with transparent backgrounds but also change the background color or perform other editing functions.
How to remove background from image?
Remove image background has never been so easy, you just need a few clicks:
· Drag and drop, copy and paste, or upload your image from the computer.
· Select from three modes: Universal images, Figure Images, and Anime Images and it will automatically remove the background.
· Afterward, you can download your new image and share it using a link. Alternatively, if you require more advanced editing, simply click the "Edit for free" button.
Can I remove the background from any type of image?
In most cases, you can remove the background from various types of images, including photos, graphics, and digital artwork. However, the ease and accuracy of background removal may vary depending on factors such as image quality, complexity of the subject.
What file formats support transparent backgrounds?
The most common file format that supports transparent backgrounds is PNG (Portable Network Graphics). When you remove the background and save the image as a PNG file, the background becomes transparent, allowing you to overlay the image seamlessly onto different backgrounds or designs.