Configure Recording Settings
Configure Recording Settings aims to configure settings like recording saving path and other settings before recording. To help you ensure the recording elements of the recording, please refer to the detailed instructions.

2 min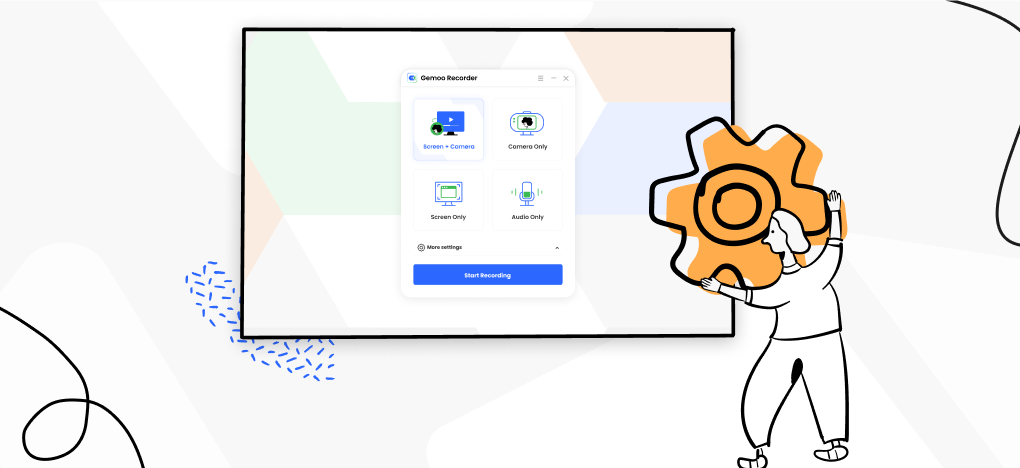 Preference Setting
The Preference Setting is accessible top right from your recorder. Please click the Menu tab "≡" on the upper right of the screen, then you will see the below screenshot.
Then, you will see the Preferences in the menu, and please click the Preferences. Then, you will see the interface below:
In this setting menu, you can:
1Turn on/off annotations disappear after retention period function.
2Set reserved display time of the annotations.
3Turn on/off recording countdown when you start to record.
4Turn on/off auto-hide toolbar.
More Settings
Please click the More Settings button to expand the settings details
1Choose the Camera you want to use.
2Choose the Microphone you want to record.
3You can custom size to record screen, or choose the full screen.
Camera Setting
When you are using the "Screen & Camera" or "Camera Only" function, you can make some settings on Camera. Please move your mouse to the camera avatar position, then, you will see the camera settings interface below:
In the bottom menu bar, you can:
6
Camera effects settings.
In the Camera effects settings., you can make filter settings, background image settings and avatar shape settings. Please see the screenshot below:
You can choose a round or rectangular style for your avatar in the avatar frame settings. Meanwhile, you can also choose the bubble frame you want to use.
Account Setting
When you click the account option, you can view the available space of your account or sign out of the account.
Library
All the failed-uploading recordings will be saved in the library on Gemoo Recorder.
Then, you can view or upload them to Gemoo Recorder Library.
Questions, comments, concerns? Contact us here.
Happy recording!