Steps to Generate Mockup Online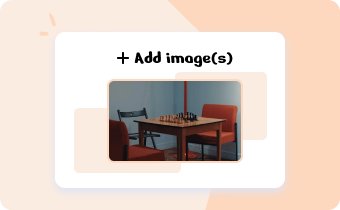 1. Upload Your Image
Upload or drop image(s) from your computer to mockup.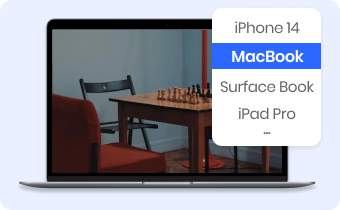 2. Create Mockup Online
Create a mockup by selecting either Browser Mockup or Device Mockup.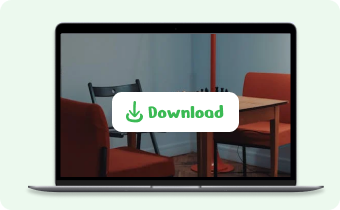 3. Export Your Mockup
After mocking up the image, export the mockup without a watermark.
Why Use Gemoo's Online Mockup Generator?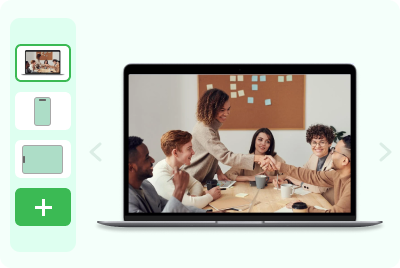 Batch Generate Mockups
Tired of uploading your images one by one? We've got you covered! With our tool, you can easily import, mockup, preview, and export up to 10 images at a time. This not only saves you a significant amount of time, but it also allows you to create a stunning collection of mockups in no time.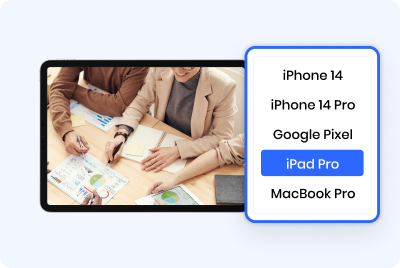 Rich Mockup Templates
We offer a range of well-designed templates for browsers and devices, which allow you to create stunning visuals that accurately reflect how your image will look on different screens. With just a few clicks, you can create mockups for browsers, iOS and Android devices, as well as computers. This is a great way to showcase your images in a professional and polished manner.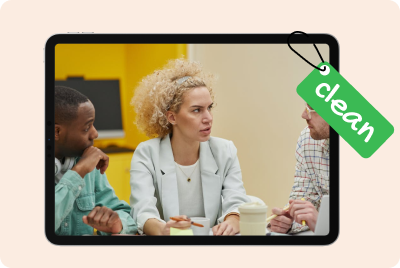 Mockup without Watermark
Don't let watermarks detract from the visual appeal of your images and designs. With this tool, you can upload and generate mockups without any watermarks, ensuring a realistic and professional viewing experience for your audience. Whether you're creating visual content for business or personal use, this tool is the perfect solution to enhance your image presentation.
FAQs About Online Mockup Generator
Gemoo's free Online Mockup Generator's limitations
• Image Upload: You could import up to 10 images except folders at a time.
• Batch Mockup Images: When batch creating a group of mockups, save your current editings before switching to the next image.
• Retention Time: After saving and clicking the Copy Link button, the images will be kept for 7 days on the cloud.
• Save & Share: After mocking up online, you should tap on the 'Copy Link' button to share with others, instead of copying and pasting the webpage URL.
What Is a Mockup Design?
A mockup design is a visual representation or prototype of a product or project. It's a way to showcase the overall layout, structure, and design elements of a website, app, or other digital or physical product before it is developed or manufactured.
What Are the Benefits of Mock up Design?
Mockup design offers many benefits that greatly contribute to the overall design process and the final product.
• Visualize the Concept: It allows designers to visualize their ideas and concepts in a tangible way.
• Identify Design Flaws: It serves as a reference point, enhancing effective communication between designers and developers.
• Cost-Effective: It reduces the need for extensive revisions and saves both time and money in the design process.
What Types of Mockups Does Gemoo's Online Mockup Generator Support?
Gemoo's Online Mockup Generator enables you to generate high-quality different browser and device mockups throughout the design process:
• Desktop device mockups: iMac, MacBook Pro and Surface Book
• Mobile device mockups: iPhone 14 Pro, iPhone 14, iPad Pro, Apple Watch Ultra and Google Pixel 6 Pro
• Browser mockup: Mac and Windows website windows
Will I Lose Image Quality When Mockup Online?
Creating mockups online does not necessarily mean losing quality. With the advancements in online design tool - Gemoo Online Mockup Generator, designers can produce high-quality mockups that effectively communicate their ideas.