Steps to Resize Photo for Instagram Online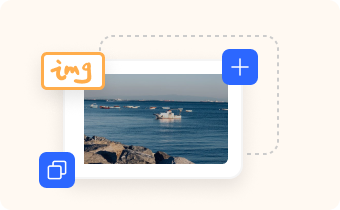 1. Import a Photo
Drag and drop, copy and paste, or upload a photo from your computer.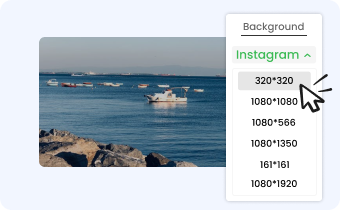 2. Resize Instagram Photo
Choose one of the preset dimensions for Instagram and click on it to start resizing.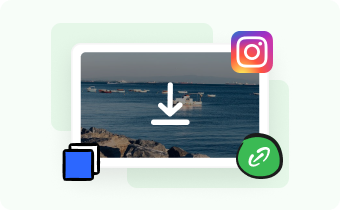 3. Download or Share
Once the photo is saved, you have the option to Copy, Download, or link share it.
Why Use Gemoo's Instagram Photo Resizer?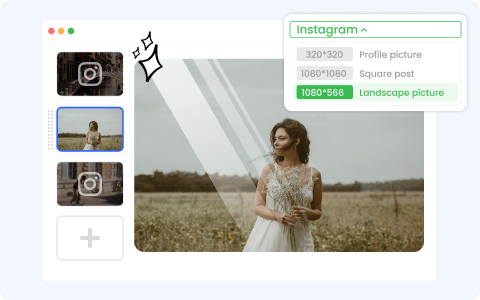 Resize Instagram Photo without Losing Quality
It helps with batch resizing photos for Instagram without losing quality. You can add up to 10 photos to resize for Instagram at one time. In addition, you can view all Instagram resizing photos in a slide view.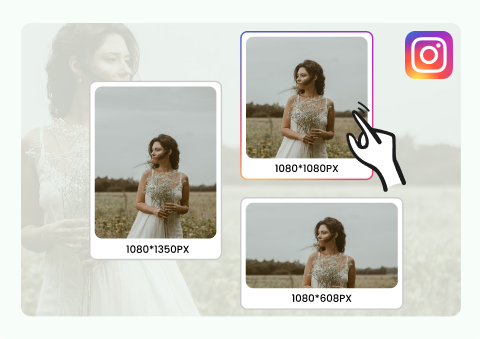 Versatile Instagram Photo Sizes
It offers various preset Instagram sizes and aspect ratios for your photos. Whether you're resizing an Instagram profile picture, square, landscape, portrait post, stories, or thumbnail, you can select the perfect size and aspect ratio with ease.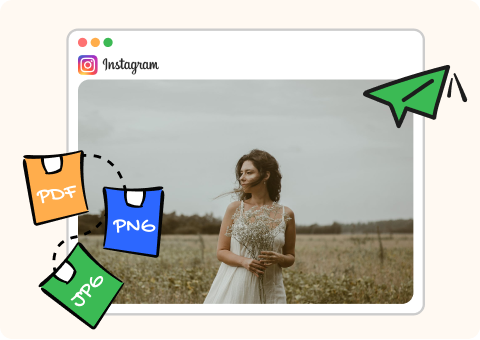 Multiple Import/Export Formats
It supports a wide range of image formats including JPEG, JPG, PNG, and BMP. After resizing your Instagram photo, you can easily export them to PNG, JPG,or PDF to cater to your diverse needs. Additionally, you can quickly share your resized images via a link.
FAQs About Resizing Photo for Instagram
Gemoo's free Online Instagram Photo Resizer's limitations
• Photo Upload: You could import up to 10 photos except for folders at a time.
• Batch Resize photos: When batch resizing a group of photos, save your current editings before switching to the next image.
• Retention Time: After saving the photos, they will be kept for 7 days on the cloud.
• Save & Share: After resizing your photos for Instagram, you should tap on the 'Copy Link' button to share with others, instead of copying and pasting the browser URL.
Does Instagram automatically resize photos?
Whenever you upload an image that is of an incompatible size, Instagram will automatically crop and resize it to fit its dimensions. A lot of people don't bother about editing images and just let Instagram do it for them. However, it might make your Instagram feed look less visually appealing.
What is the most suitable size for Instagram?
Here, we list all 6 standard sizes for Instargram images:
•Instagram profile picture size: 320 x 320 pixels
•Instagram square size: 1080 x 1080 pixels
•Instagram landscape post size: 1080 x 566 pixels
•Instagram stories size: 1080 x 1920 pixels
•Instagram portrait post size: 1080 x 1350 pixels
•Instagram thumbnail size: 161 x 161 pixels
Why can't I fit my whole picture on Instagram?
If Instagram is cropping your 4:5 images to square, tap the expand arrows in the left corner of the post preview. This will toggle the post size to 4:5. If your image is taller than 4:5, you can resize the photo with a third-party tool like GEMOO. Center your photo on a 4:5 canvas and save.
Can I resize image for Instagram without cropping?
Yes, you can. If you want to resize pictures for Instagram without cropping, you may need some online Instagram Photo resizer. Gemoo's Instagram Photo Resizer is what we recommended best, which offers various preset sizes and aspect ratios to choose from based on your specific needs.
How to post multiple photos on Instagram without cropping?
With Gemoo's Instagram Photo Resizer, that's very easy. Just follow the steps:
Step 1: Open Gemoo's Instagram Photo Resizer, and then upload the multiple photos you need to resize.
Step 2: Select the Instagram option to choose the desirable preset size of the photos.
Step 3. Download your multiple resized photos, or you can click the "Copy link" to share them with others.