Steps to Combine GIFs
1
Upload a GIF
Drag and drop or upload GIFs from your computer.
2
Combine GIFs
Place GIF one by one on the video track and combine them in the order you want.
3
Export & Share
Preview the merged GIFs, export the final result, and easily share it with others.
Why Use This to Combine GIFs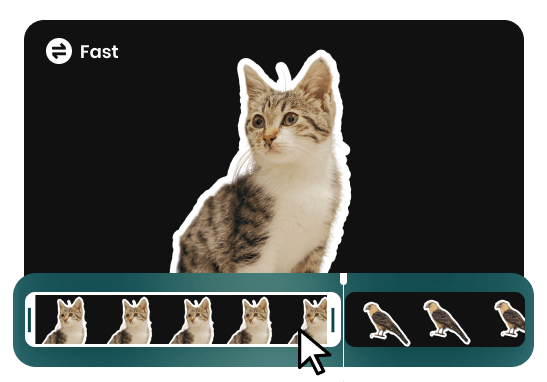 Fast Merge GIFs
Effortlessly merge your GIFs with simple clicks, saving you valuable time and effort. Experience the simplicity and efficiency of creating seamless GIF combinations without the need for manual editing or stitching individual GIFs together. Enjoy the convenience of easily creating cohesive GIF compositions with just a few straightforward steps.
Merge GIFs Online Now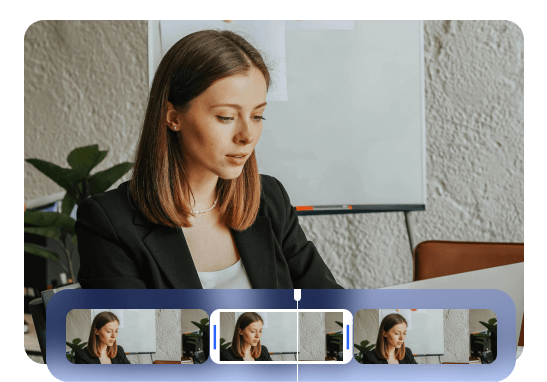 Combine Multiple GIFs
It enables you to easily bring together different GIFs, arranging them in the desired order to create a seamless combination. Whether you aim to tell a captivating story, create engaging animations, or explore new creative possibilities, this feature provides a versatile and intuitive solution. Enjoy the flexibility of merging multiple GIFs to unlock a world of creative potential.
Merge GIFs Online Now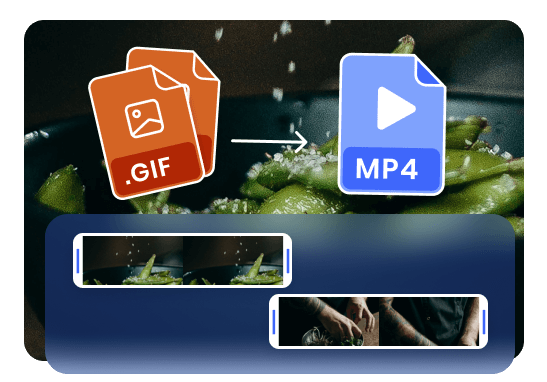 Convert the Combined GIFs to Video
With just a few clicks, you can convert your collection of GIFs into a high-quality MP4 video format. By transforming your combined GIFs into a single and unified video, you can easily share and enjoy your creations across different platforms. Experience the convenience of converting your GIFs to a video, creating a unified video at your fingertips.
Merge GIFs Online Now
Try More Video Editing Tools
FAQs About Combining GIFs
Upload and export options for this tool:
1. Supported upload formats:
· Video: MP4, MOV, WEBM
· Image: JPG, JPEG, PNG, GIF
· Audio: MP3, WAV, CAF
2. Free export resolutions: 480P / 720P / 1080P / 2K / 4K
3. Export formats: MP3 and MP4
Can you put 2 GIFs together?
Yes, it is possible to combine or merge two GIFs together to create a single animated GIF. Various software such as Clippa allows you to accomplish this task. These tools typically provide options for arranging the GIFs in a desired order, adjusting each GIF frame, and exporting the merged GIF as a single file.
How many frames is too many for a GIF?
The optimal number of frames for a GIF depends on various factors, including the desired file size, visual complexity, and intended use. While there is no specific limit to the number of frames in a GIF, it's important to consider practical considerations.
How many images should be in a GIF?
GIFs typically consist of a sequence of multiple images (frames) that are played in a loop. The number of frames can range from a few frames to several hundred frames, depending on the complexity and duration of the animation.
Does GIF have a frame limit?
Yes, GIF does have a frame limit. The GIF format supports a maximum number of 65,535 frames per animation. However, it's important to note that creating a GIF with such a high number of frames is not practical when it comes to loading and sharing.
Clippa
Combine GIFs into One
Combine GIFs into one. Arrange the GIFs in your desired order and adjust enhance each GIF to make a smooth and cohesive animation.
Merge GIFs Online Now