Steps to Record Your Voice Online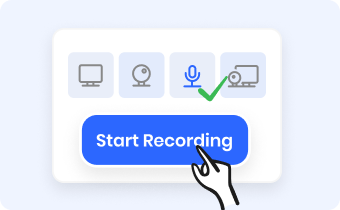 1. Choose a Recording Mode
Click on Start Recording and choose the recording mode - Audio Only.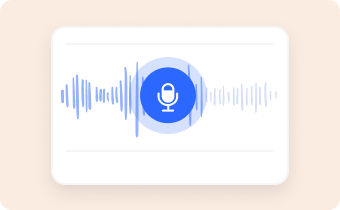 2. Select a Microphone
Select a microphone and tap on the Start Recording button to record your voice in high definition.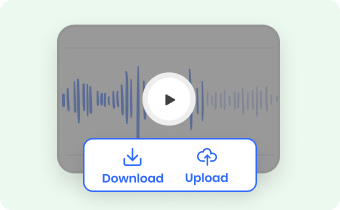 3. Download or Upload
When finish recording your voice, choose to download or upload the recorded audio.
Why Use Gemoo's Online Voice Recorder?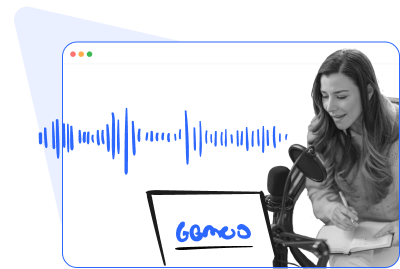 Record Voice Online for Free
With this free sound recoder, you can record your voice online and easily capture your ideas and insights without typing or writing them down. No need to create an account or download anything.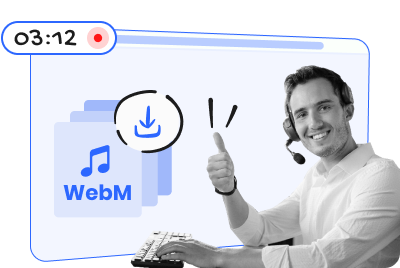 Quickly Download in WebM
After finishing the recording, you can quckliy download your audio recording as a WebM file, which offers you high quality of the original sound.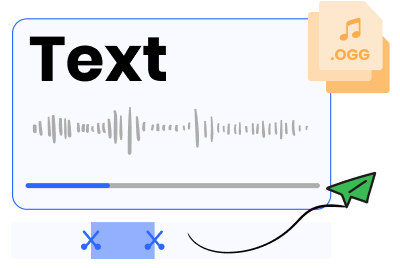 Edit and Share with Anyone
Upload the audio recording online to easily trim audio segments, add text, and export the edited recording in OGG format. You can also share it with anyone using an accessible link.
FAQs About Recording Voice Online
Does Gemoo's Free Online Voice Recorder secure?
Yes, the tool is 100% clean and safe. In addition, after you clear your browser cache and cookie, the history will be deleted too.
Gemoo's Free Online Voice Recorder's recording limitations
• Recording Length: You can record an audio for up to 1 hour.
• Upload & Download: If you record a video of less than 1 GB, you can upload it to the cloud or download it to local space; For a recording that is more than 1 GB, you can only download it to local space.
• Retention time: The uploaded recordings will be kept for 7 days on the cloud.
What Can Be Recorded by a Free Online Audio Recorder?
A free online audio recorder can be use to record both internal audio and external microphone voice. Whether it's for personal or professional use, having a reliable online audio recorder can be incredibly useful.
Does a Free Online Audio Recorder Have a Time Limit?
It depends on the specific audio recording tool you are using. Therefore, it is important to read the instructions and features of the tool to determine if there are any limitations.
What Is the Standard Audio Recording frequency?
Audio recording frequency refers to the number of times per second that a sound wave is sampled and recorded. The higher the frequency, the more accurate the recording will be. In the past, the standard audio recording frequency was 44.1 kHz, but now it has increased to 48 kHz or even higher.
Online Audio Recording Use Cases
• Music and Podcasts: Capture your favorite songs, podcasts, and audiobooks and share them with others.
• Lectures and Presentations: Record lectures or presentations and listen to them later.
• Meetings and Interviews: Capture important information and ideas during meetings and interviews.
• Voice Memo and Notes: Record your thoughts and insights in audio without having to write them down.