Steps to Gemoo's Image URL Generator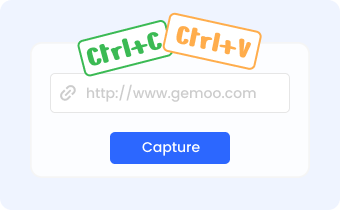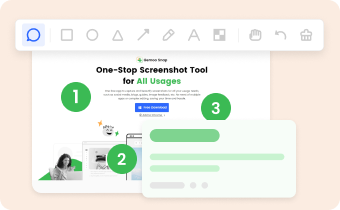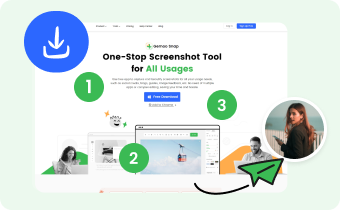 3. Download and Share
Download landing page annotation and share it with others.
Screenshot Landing Pages in Seconds. Annotate Webpages in Batches
Startup founders and indie makers can screenshot landing pages and annotate webpages in bulk for reference. Take screenshots of landing pages using URLs and use rich annotation tools to provide feedback and inspiration. These annotated webpages can then be shared with web designers in a slide view, without the need for sign-up or downloads.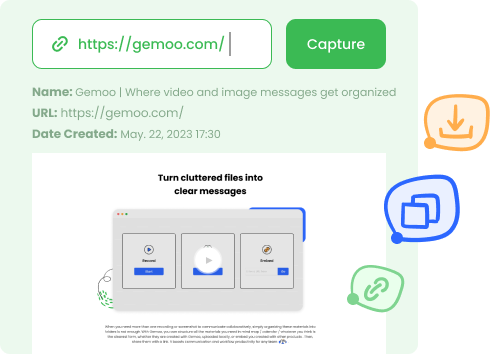 Screenshot Landing Pages with URLs
Easily & quickly screenshot landing page by copying and pasting the URL. After taking a quick high-quality screenshot, you can also select either the Desktop or Mobile layout and apply a device mockup for a more realistic representation.
Screenshot Landing Pages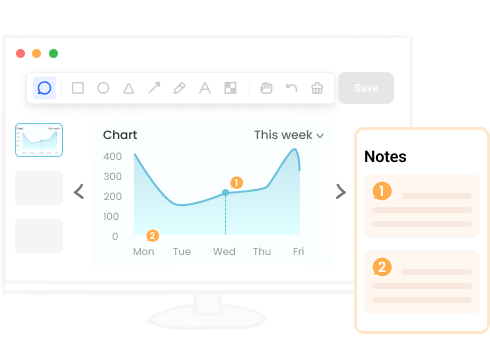 Annotate Webpages with Rich Tools
Upload the screenshots of landing pages and utilize a diverse range of annotation tools to annotate webpages. These annotation tools will allow you to add notes, arrows, brushes, texts, lines, and other symbols to effectively illustrate your ideas.
Upload to Annotate Webpages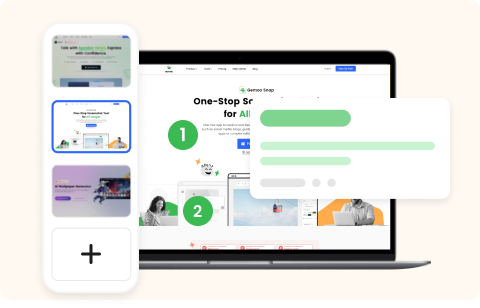 Show Webpage Annotation in a Slide View
When annotate webpages in bulk, you can preview and share them in a slide view. This is helpful when you need to provide feedback on a group of webpages. By presenting the annotated webpages in a slide view, you can organize the information in a visually appealing manner and deliver your feedback in a more structured and coherent way.
FAQs About Screenshot & Annotating Landing Page
What is a landing page screenshot?
A landing page screenshot is an image or snapshot of a webpage that serves as the entry point for a user when they visit a website. It's typically the first page that a visitor sees after clicking on a link or advertisement.
How to Take a Screenshot of a Full Webpage?
Website Screenthot Tool enables you to capture full webpage screenshots using URLs. Whether you want to capture a single webpage or multiple webpages in bulk, this tool allows you to do so effortlessly.
How to Annotate a Webpage?
With Gemoo Online Image Annotation Tool, you can annotate your webpage with rich tools. These tools include text, arrows, brushes, lines, and more. By annotating your webpage, you can better communicate important information with others.
Why Do Websites Block Screenshots?
Screenshot website can be easy with Gemoo Website Screenshot Tool. However, sometimes you may fail to screenshot landing page and there are various reasons why websites block screenshot.
• Copyright Protection: control the distribution and unauthorized use of their content.
• Privacy and Security: websites with sensitive information block screenshots to ensure user privacy and data security.
• Preventing Content Piracy: discourage users from sharing valuable content without proper authorization, reducing the risk of piracy.
Use Cases of Annotating Webpages
• Design and Development Feedback: provide specific feedback and suggestions on various aspects of the landing page's design.
• User Experience Improvement: indicate confusing navigation elements, unclear buttons, or highlight areas that may require improvement.
• Content Feedback: provide feedback and suggestions on the written content of a landing page, including headlines, body part, and etc.