Custom View
Views are a helpful way to visualize your Topic created with Gemoo. Gemoo gives you the flexibility to view your Topic, your way. There are three different types of views to choose from, and you can customize each view to see the information you need.

2 min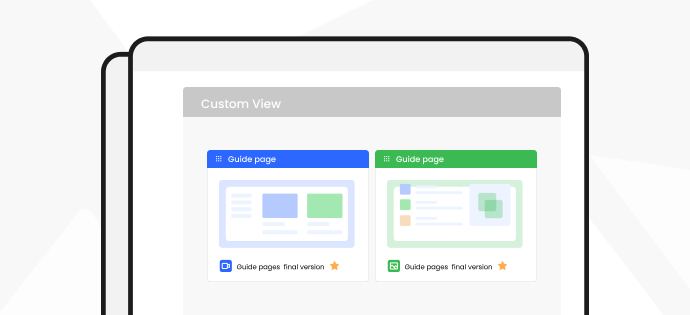 What is Custom View
Custom view is a powerful drag-and-drop interface where you can move cards' location or messages' location under the same cards by literally "dragging" them across the screen.
Messages in Custom View are arranged vertically according to Cards that they belong. Here you will see where the Topic, Card & Messages are displayed.
Where Do I Find Custom Views?
Custom View is the default view format for Topic. It is located at the top of any Topic in Gemoo.
How to Create a Custom View for Topic
You can create a Custom View at any Topic you need.
To add contents under the view:
1. Select a Topic.
2. Click Custom Button.
3. Click + Sign to add a Card.
4. Add Messages to Card by either importing from the library or creating new messages.
How to Manage Custom View
Once you've added your Custom View, there are different options for organizing the information that you'd like to see. Your customization options can be accessed through the menu bar in the upper-right corner of each Card and include the following:
1. View content: Here you can unfold the card and view the all the messages on the Card.
2. Add Messages: This works to add new messages to the card.
3. Rename Card.
4. Delete Card.
Questions, comments, concerns? Contact us here.
Happy Gemooing!