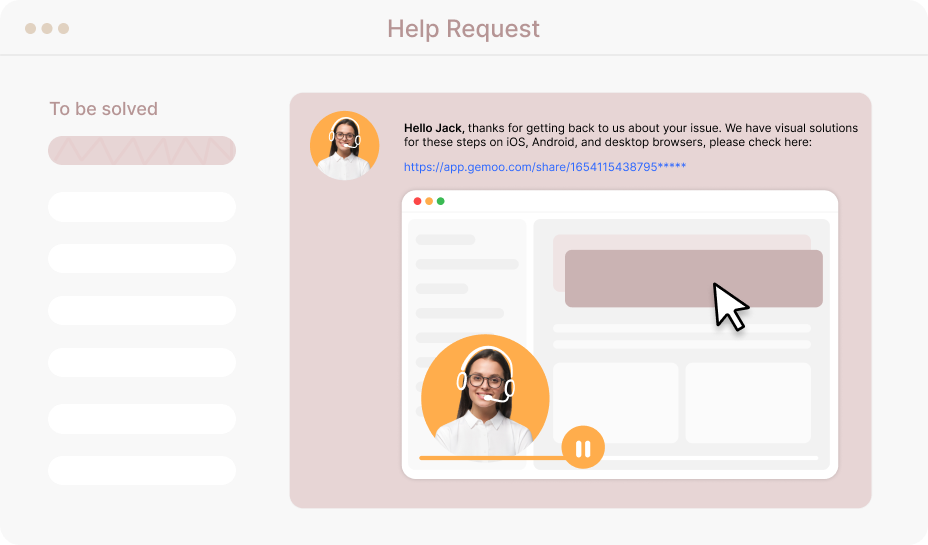 Provide the clearest solution to users' issues
Send a video solution to solve the user's confusion instantly and clarify every step. Share the video link through multiple channels.
Respond to questions in the clearest way
Record the solution to customers' issues, and explain the process simultaneously, so that users don't have to search for tutorials themselves. Let them have a better understanding of the product.
Communicate visually via different channels
With just one link, you can share the video on any channel, like email, Slack, Discord, Facebook, Twitter, etc., So your customers don't have to switch from the platform they're using for communication.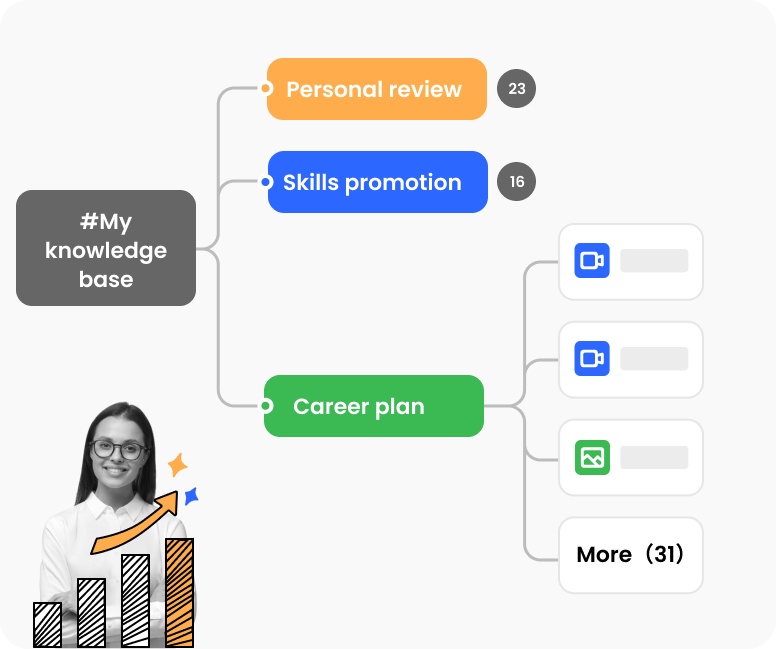 Gather resources to upgrade yourself
Videos and image materials are scattered on different platforms? Store and organize them all in Gemoo to build a personal think tank.
Bring knowledge together to grow fast
Gather knowledge from various channels. Record support skills lectures, embed rich YTB video resources, or, intercept valuable career advice. Provide a constant source to enhance your future skills.
Sort resources out to clarify logic
Categorize personal resources by different types. Sort out skill lectures by timeline to meet your time. Organize reflection videos on the successes and challenges to learn from the past.