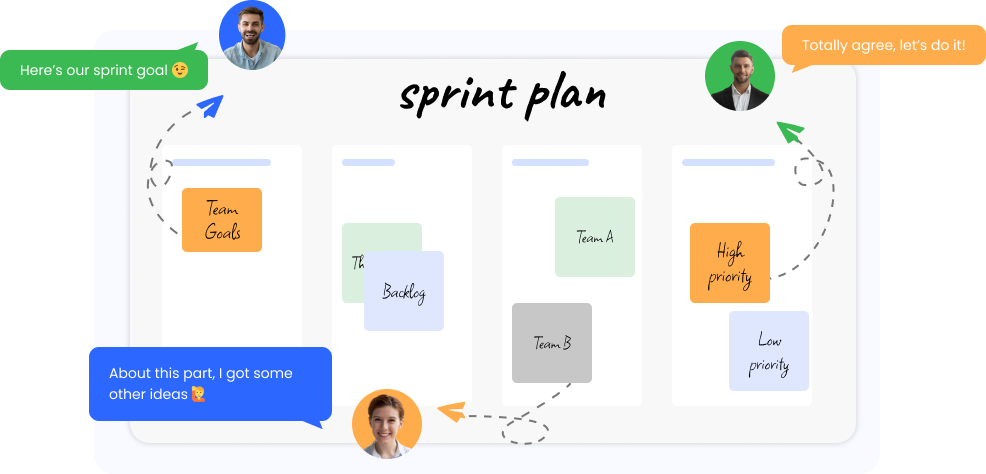 Communicate asynchronously to stay in sync
Send video messages to cross-team leaders to communicate product plans asynchronously, or arrange tasks for your team members without time zones getting in the way.
Drive sprint planning faster
No worries about time zone. Simply record videos to clarify the plan and assign tasks, and send them to PO and your team via a link. Keep everyone in sync effortlessly.
Hasten daily standup
Let your members record to review last day's work, and submit videos to Jira or elsewhere. You can give quick feedback and arrange new tasks. Less time cost, better work done.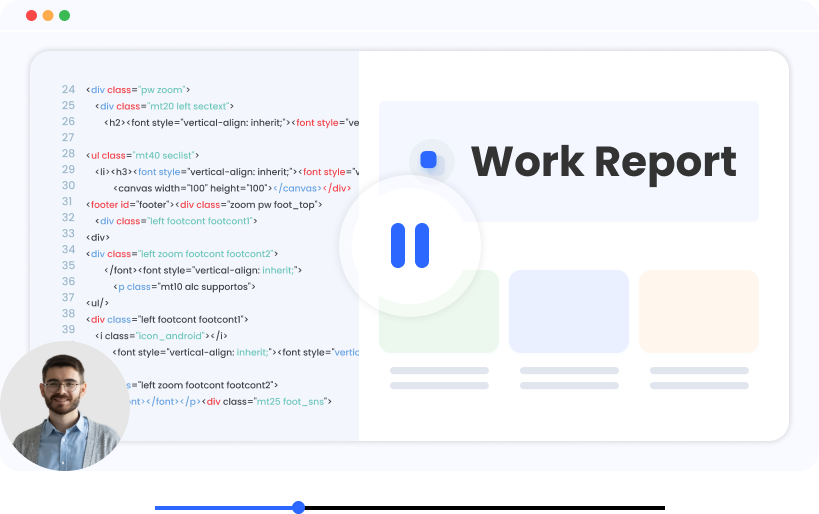 Present project progress and outcomes vividly
Ready to visualize your task completion reports and present your team's achievements.
Record work status
Forget what you have achieved in a long-term process? Record work status and store it in your workplace. It will be so convenient to do the final report with arranged work review videos.
Demonstrate outcomes
Stop endless offline demonstrations. Build a release center in Gemoo to present your outcomes. Update it and show how great your products are. Save more energy for your next goal!